So while Ulta appears to be getting the Benefit Hoola Lite bronzer exclusively, Sephora's exclusive pick appears to be carrying the their first highlighter, Benefit Dandelion Twinkle. Right now, it's only available on the Sephora website if you're VIB or VIB Rouge. It retails for $29.00. I picked this up immediately after seeing it. I've only worn it once, but I think it is just stunning and I had to share.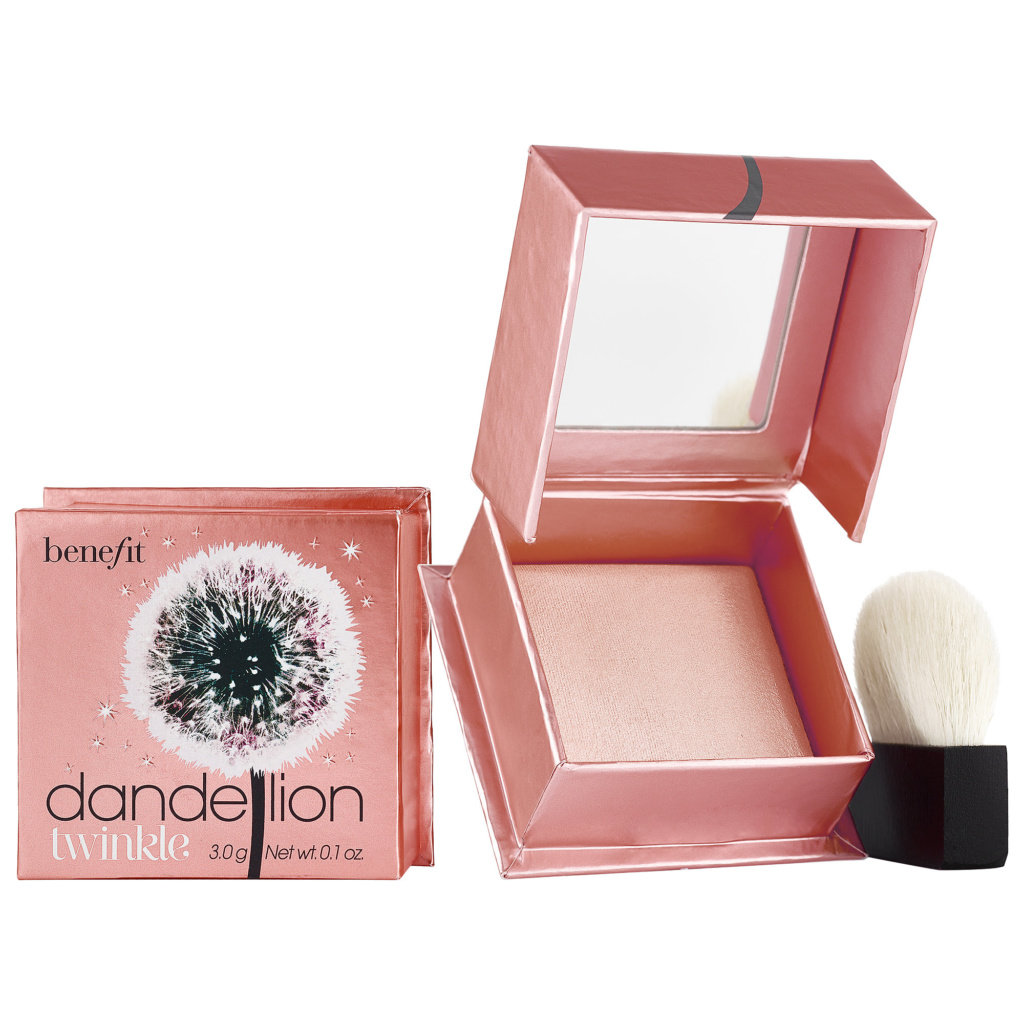 I LOVE the Dandelion Blush. It's light and subtle, but always seems to brighten up my face when I wear it. So building a highlighter in a similar shade seemed like a no-brainer. But I'm happy to report, this isn't just a shimmery pink blush or super pink highlighter. I know a lot of people steer away from pink highlighters unless they have fair skin or cool undertones. But I really do believe this highlighter is going to be universally flattering. It's a really nice cross between a champagne and a light rose gold. I'm dubbing this tone Rose Champagne. It works on my fair skin but I also think it's a tone that will work with much deeper skin tones.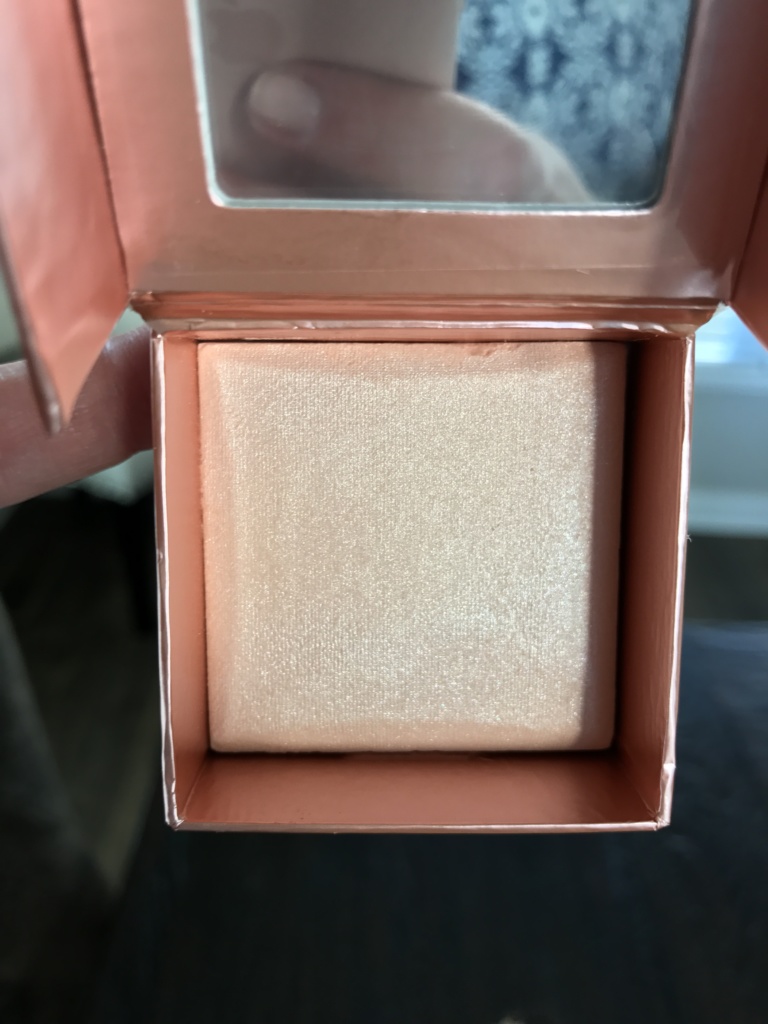 When I first opened Benefit Dandelion Twinkle in the sunlight I was a little concerned that it was going to be super glittery because it immediately had lots of reflection. And while there is definitely some shimmer to this highlighter, there are no chunky glitter particles at all. So if you thought that Tarte Exposed Highlighter was too glittery, this is a welcome difference. This is what I had hoped that highlighter would be. Overall, I'm really excited to be putting this into my rotation. Don't be surprised if this shows up in a monthly favorites at some point.