I fail a little at the monthly favorites thing. Clearly. But sometimes while in the midst of traveling for work and testing out lots of new products, I don't always come up with a list of favorites. That's not to say that there aren't lots products I like and enjoy. But if I'm going to put it in a "favorites" category, it needs to be something that stands out. I'm not going to force myself to pull together products that I truly don't love. So while it took me a few months to pull together a list, the product that made the cut are things I think are worth checking out. So let's dig in.
Tarte Make Believe In Yourself Eyeshadow Palette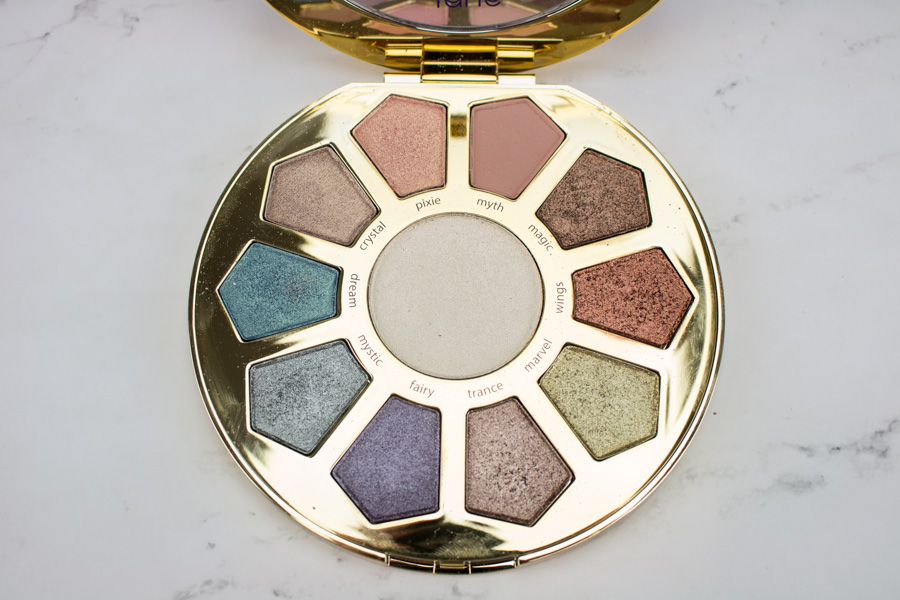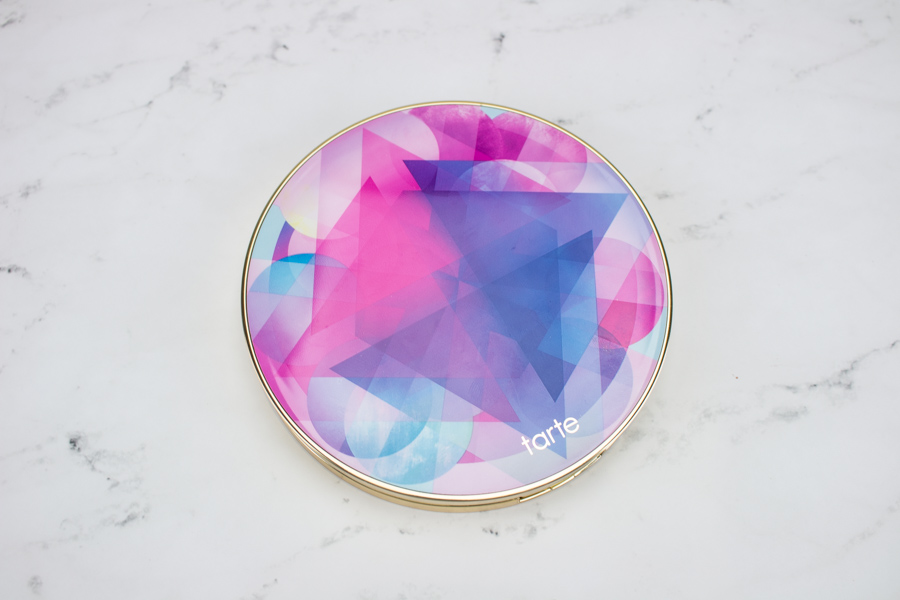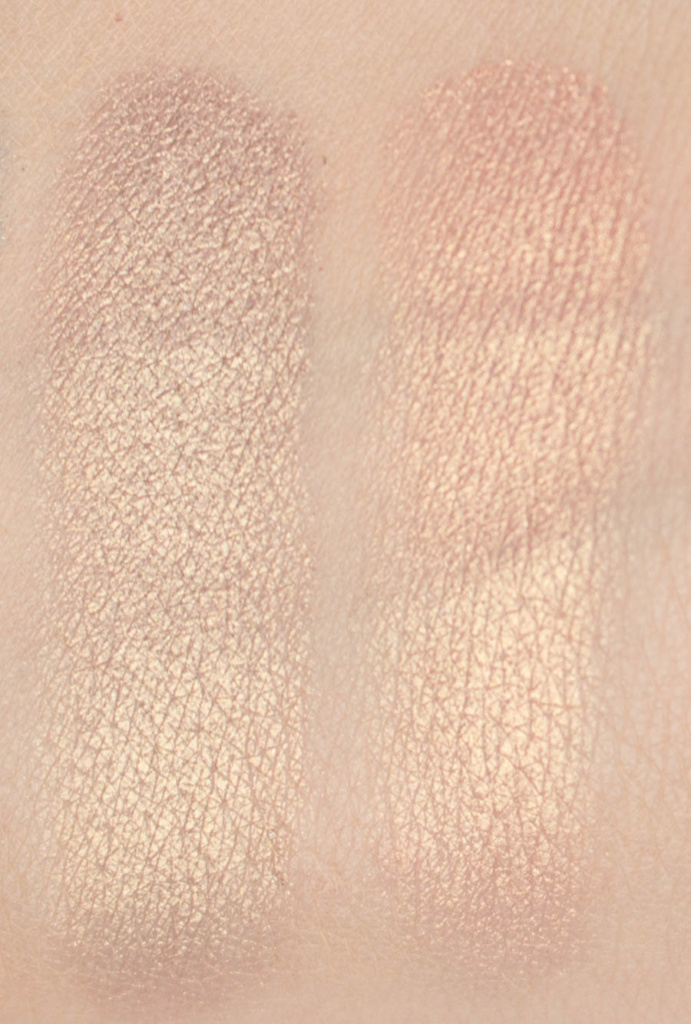 This is the palette that got me excited to branch out into more colored eyeshadow looks again. Plus, I feel like it's just the right sort of colors for someone looking to make the cross-over from only wearing neutrals. There are colors here, but they aren't neons or bolds. You have a few purple shades and blue shades, but nothing too loud. I included a close-up of the shades Crystal and Pixie because I don't think you can tell from the pan that these are duo-chromes.
As you can tell from the pictures, all but one of the shades are shimmery. So you may have to reach for another palette for a brow bone highlight or to deepen up a look. But I've also been enjoying just swiping single color over my lid and calling it a day. The only matte shade is a warm brown, but it goes well with all the colors when used in your crease. The only shade in the palette that I didn't feel performed as well as the rest is the deeper teal shade Dream. It's workable, but it's not the same quality as the others.
This is a limited edition palette so if it catches you eye like it did mine, make sure to pick it up while you can. At the time of writing this, both Ulta and Sephora have it on sale for $30 so I'm guessing that means they are trying to sell out of it soon.
Lorac Pirates of the Caribbean Cheek Palette
Limited Edition
Price: $40.00 (on sale for $30 now!)
Available At: Ulta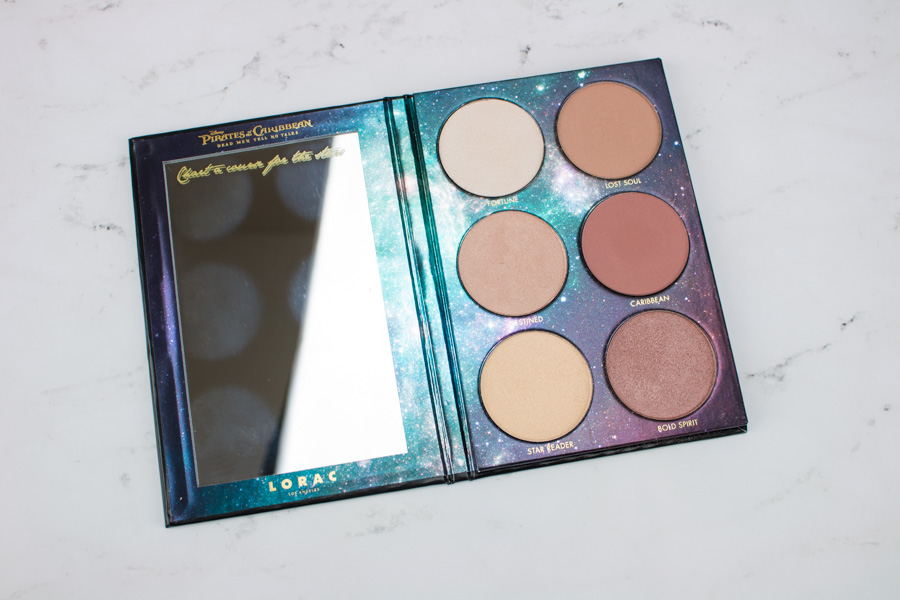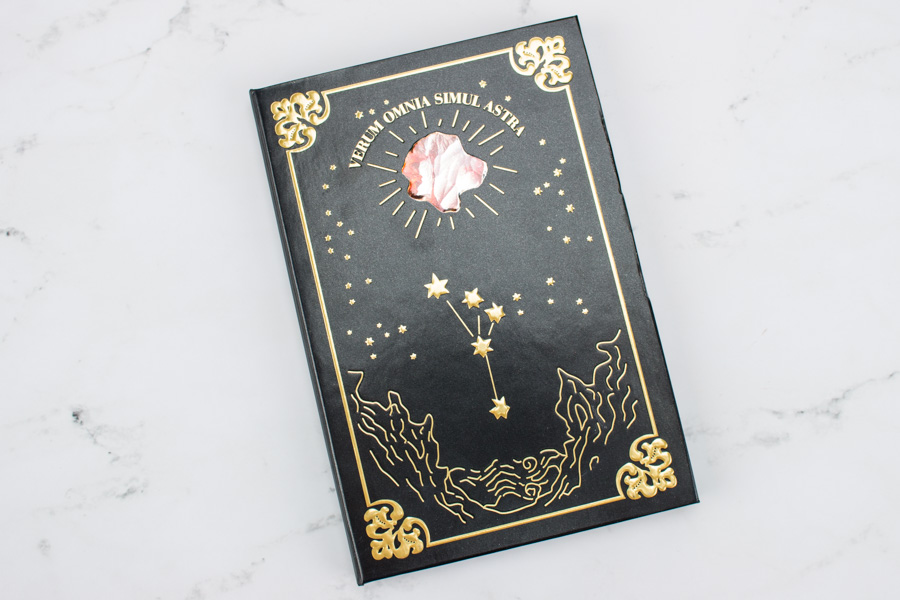 I love Lorac Light Source blushes and highlighters. They last really well on my skin and both are buildable, which in my mind means I control how much color/highlight goes on my face. So when I first saw this palette, I wondered if the formulas were going to be the same. I am happy to report they are!
This is a palette for people who like natural blushes and highlighters. Which is not to say they aren't pigmented. But the tones of the three blushes are those perfect neutral shades that don't lean too pink, peach or brown. And the highlighters give a very natural glow. I would call these "work appropriate" highlighters. The highlighter colors Star Reader and Destined might be a smidge too deep to lift my cheekbones. But mixed with Fortune, I can get all three colors to work.
This is a limited edition palette that came out to support the new Pirates of the Caribbean movie (which I had zero interest in seeing). But thankfully the packaging is not over the top or cheesy. I'm sure the night sky and stars plays some significance in the movie. I just think it's pretty. 🙂
Bare Minerals Invisible Bronzer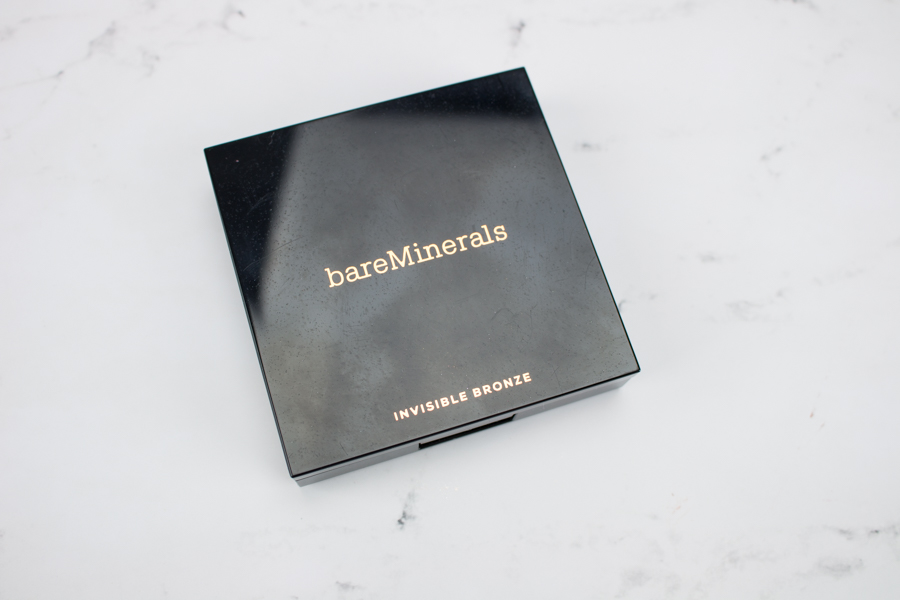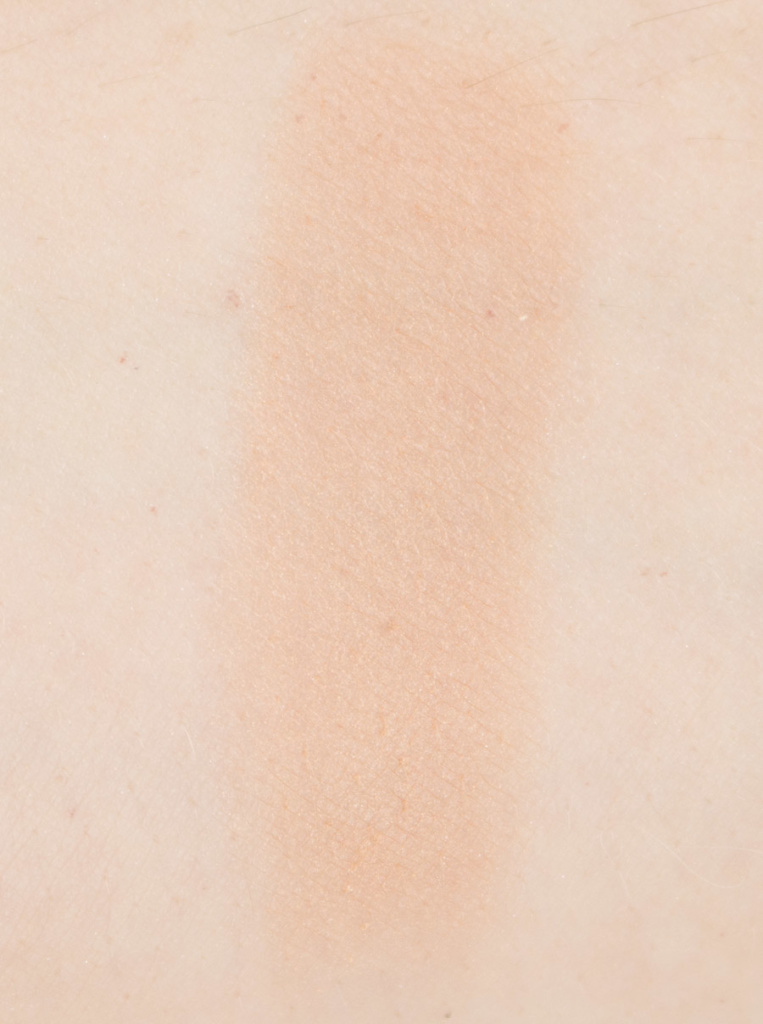 This is an incredibly forgiving bronzer. By that I mean it's never patchy, it blends easily into your skin and it isn't so pigmented that you have to worry about putting on too much. The formula feels like silk and is incredibly lightweight. Honestly, the first thing I thought after swatching it at Ulta was that it felt strikingly similar to the Hourglass Ambient Lighting Powders. And this is half the price!! I have now watched/read a bunch of reviews from other beauty bloggers out there, and they all agree – this is an amazing product.
It comes in four colors total which gives just about every skin tone out there an option. The lightest version is of course what I picked up and I also really appreciate its neutral undertone. Not too orange/warm and not to cool.
Pixi By Petra Glow-y Powder: London Lustre
Color on Target Website: Bronze Cloud
Price: $16.00
Available At: Target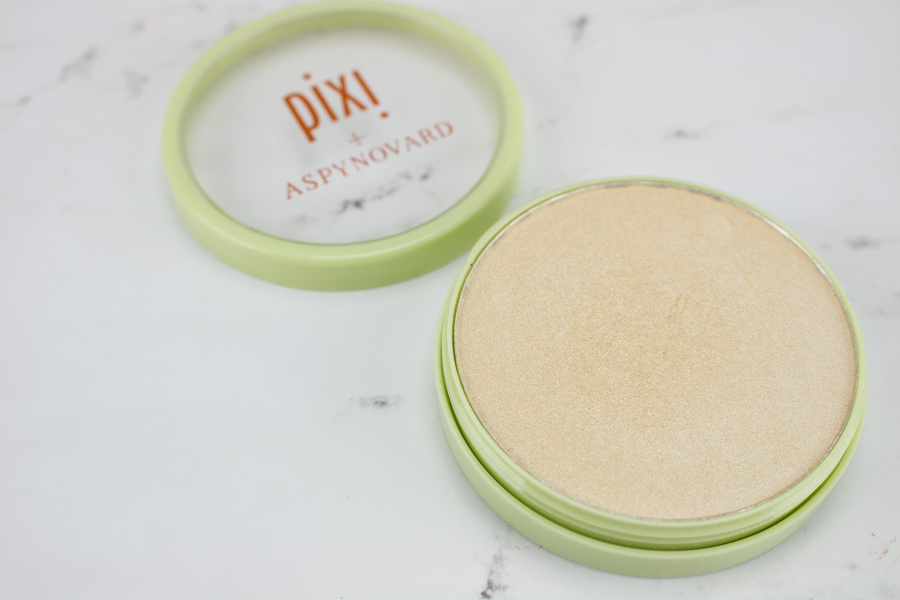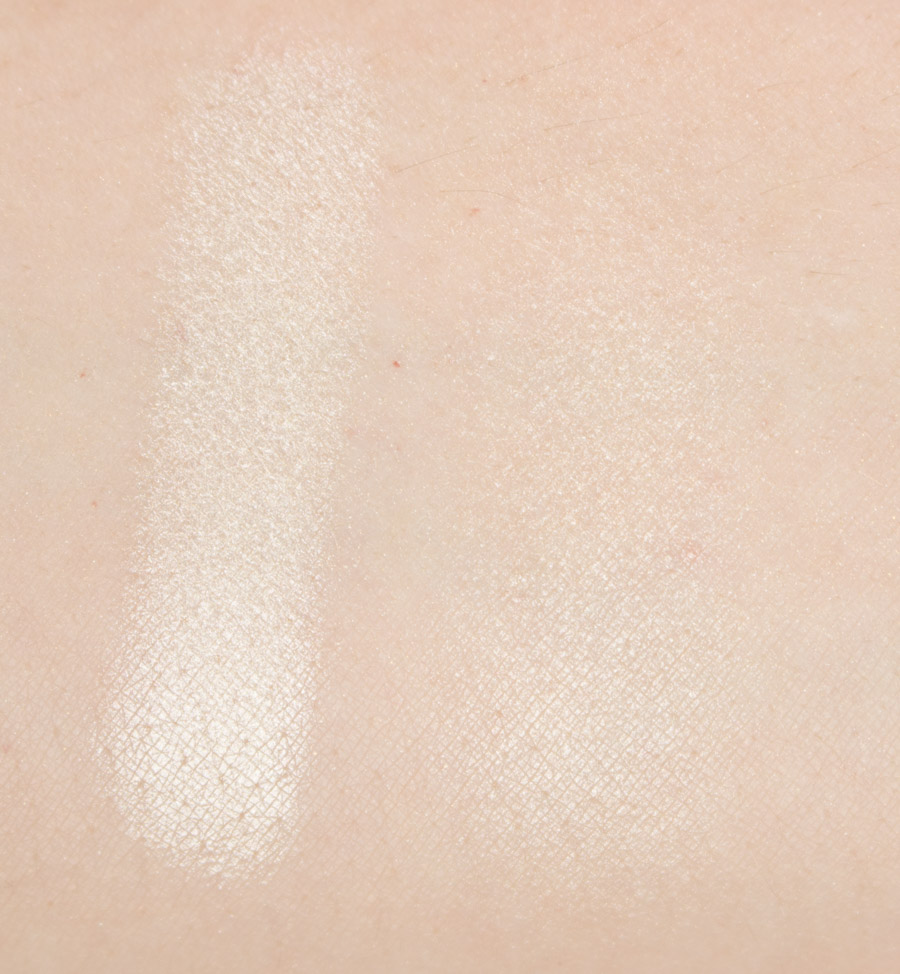 Pixi is definitely at the high-end of drugstore prices. But this highlighter performs like something 3x its cost. The formula is creamy and smooth with absolutely no glitter. Applied lightly and it's an every-day natural highlighter. Built up, and you will have a metallic glow to the heavens. This is also the highlighter I reach for to combine with other highlights that are smidge too dark for my pale skin.
This is their lightest shade, but they have two others for deeper skin tones worth checking out if you think this shade will be too light for you. Check them out the next time you're in Target.
Soap & Glory Archery 2-in-1 Brow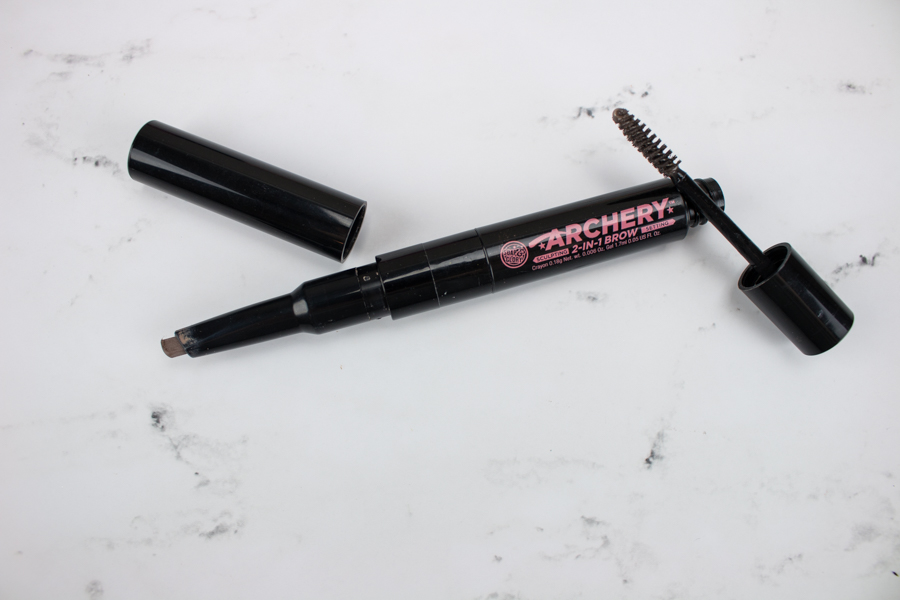 This is just one of those super convenient brow products that is great for travel. On one end is an angled brow pencil that quickly fills in your brows. And on the other end is a clear brow gel. I think the pencil is every bit as good as the more expensive ones from Anastasia and Benefit. I am able to fill in my brows quickly and the color is nice and ashy. The clear brow gel works well for me, but if you have super crazy brow hairs, it might not be strong enough. All-in-all, when I want a fast option in the mornings or a single brow product for travel, this has been my go-to.
The only downside is that this product only comes in two colors. However, the tones of both colors are ashy and cool so I think it will work for most people.
Loreal Lash Paradise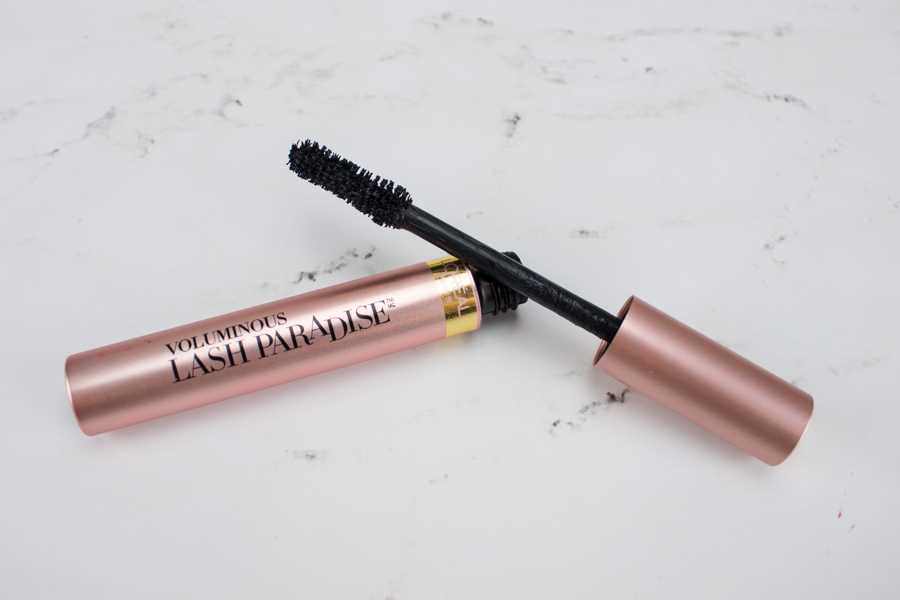 Loreal recently released this mascara for the summer. It caught me off guard for two reasons.
One, it's instant volume and length when you apply it, all without being clumpy. I mean it's kind of everything you could want from a mascara, almost from the first swipe. I'm having a hard time thinking of another mascara that made my lashes look this good.
Two, it didn't flake or smudge on me. I have the WORST time with Loreal mascaras smudging on me. They look great whey they go on, but by the end of the day I look like a panda. So I didn't have high hopes for this product. I am happy to report that this is the first Loreal mascara that didn't do this to me. And it's not even the waterproof version!
In summary, go buy this mascara. That is all.
Fresh Sugar Lip Treatment – Sugar Bloom
Price: $24.00
Available At: Sephora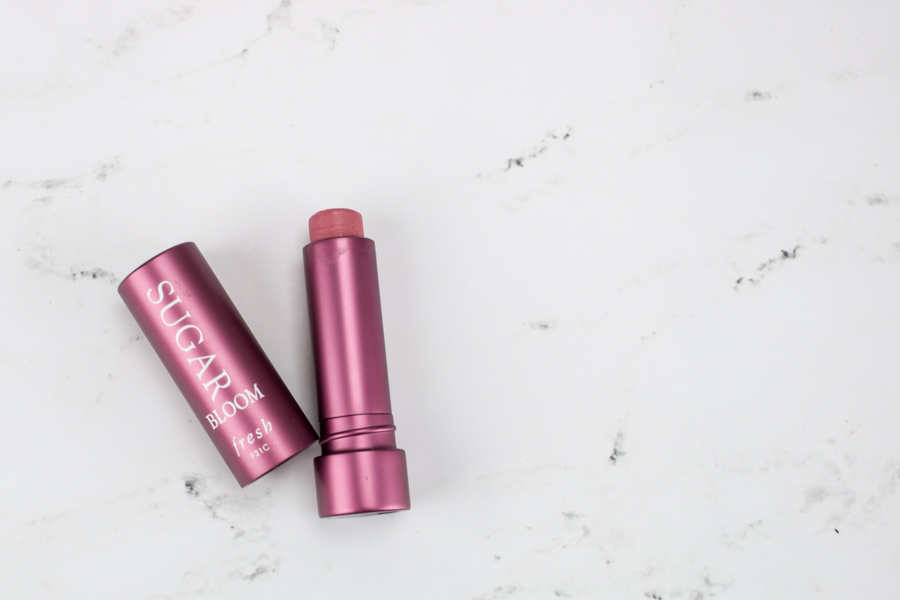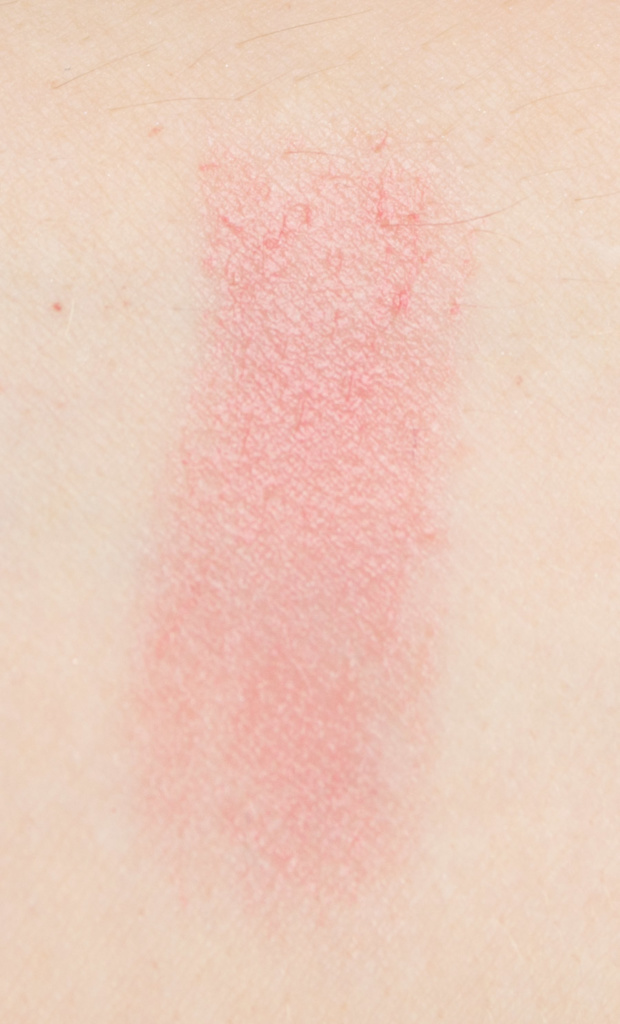 I spotted this product on a Sephora endcap and was immediately drawn to the pinky-mauve color. Turns out this color is exclusive to Sephora.
If you've never tried the Fresh Sugar lip treatments before, I highly recommend you do. (They frequently have samples as a Sephora 100-point perk.) These products come with SPF 15 which is perfect for the summer. They are incredibly moisturizing and smell like pink lemonade. And they have a variety of light tints or a simple clear balm.
This color in particular is one I have found myself reaching for anytime I was having a low-key makeup day. It is just enough pigment to make a look feel finished while giving you the comfort of a fantastic lip balm. This is definitely a travel go-to for me to combat the dehydration of airplanes. It stays on the top of my vanity; I reach for it that often.
Tarte Rainforest of the Sea Color Splash Lipstick
Price: $21.00
Available At: Sephora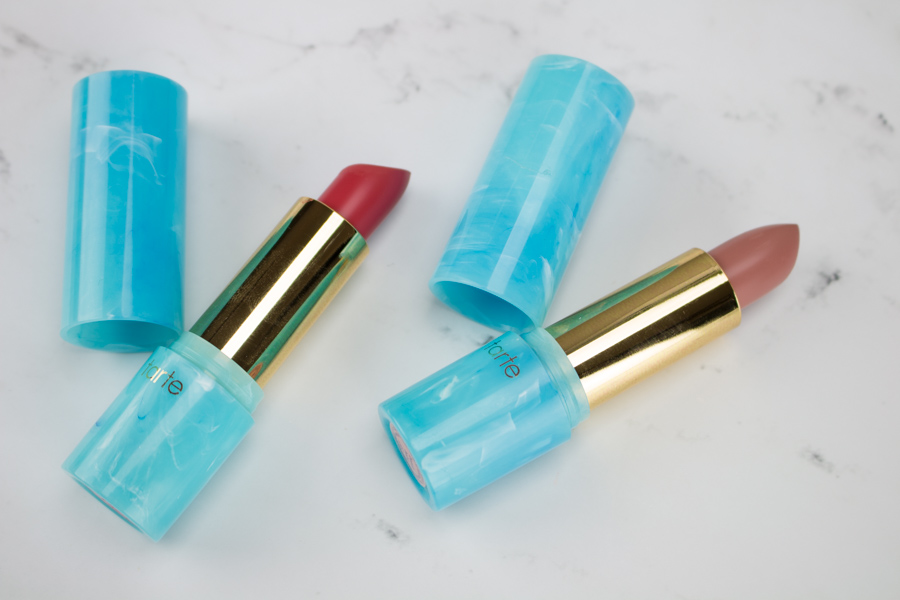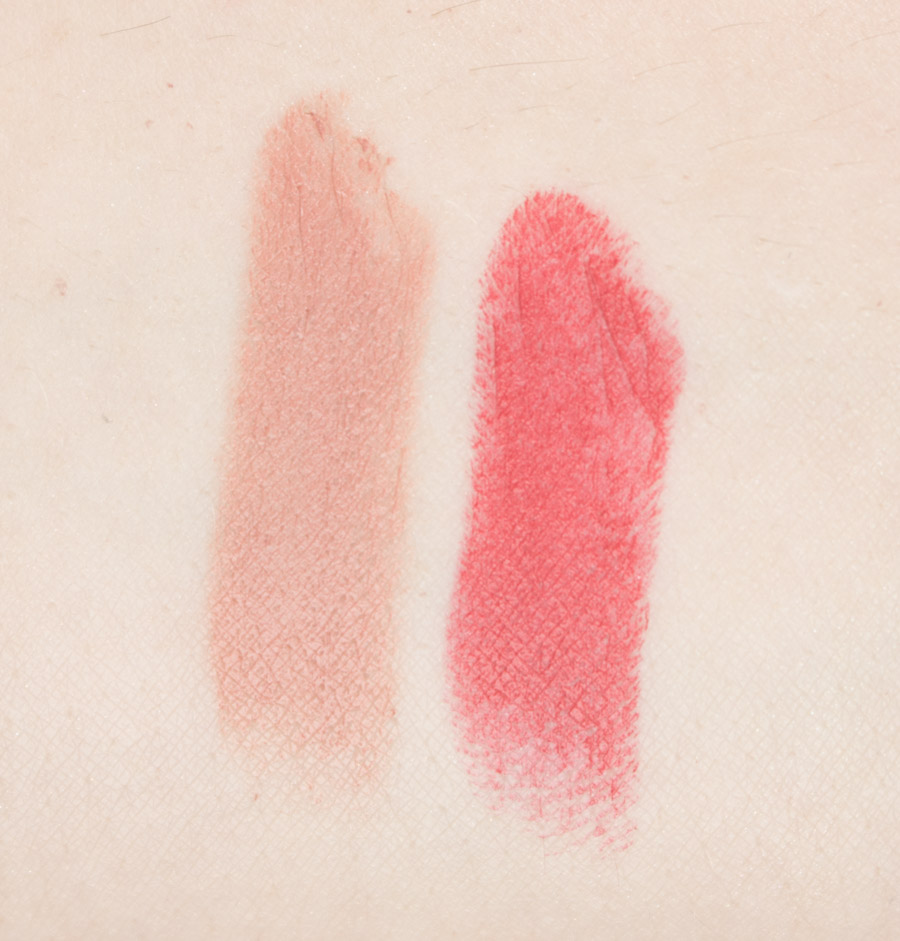 I admit. I was suckered in by the blue marble packaging. Blue marble!!! I mean, c'mon! Turns out the product inside is also pretty great.
The Color Splash Lipstick collection is a full range of nudes, with a few muted reds and berries thrown in. I guarantee you'll be able an every-day shade you'll love. This collection is exclusive to Sephora like all the Rainforest of the Sea products. The lipsticks are creamy and pigmented and I would say lightly hydrating. They aren't moisturizing to the point of worrying about bleeding outside your lips. It's a classic cream lipstick formula that just feel great and actually lasts a surprising amount of time.
Wayne Goss "The Eye Set" Brushes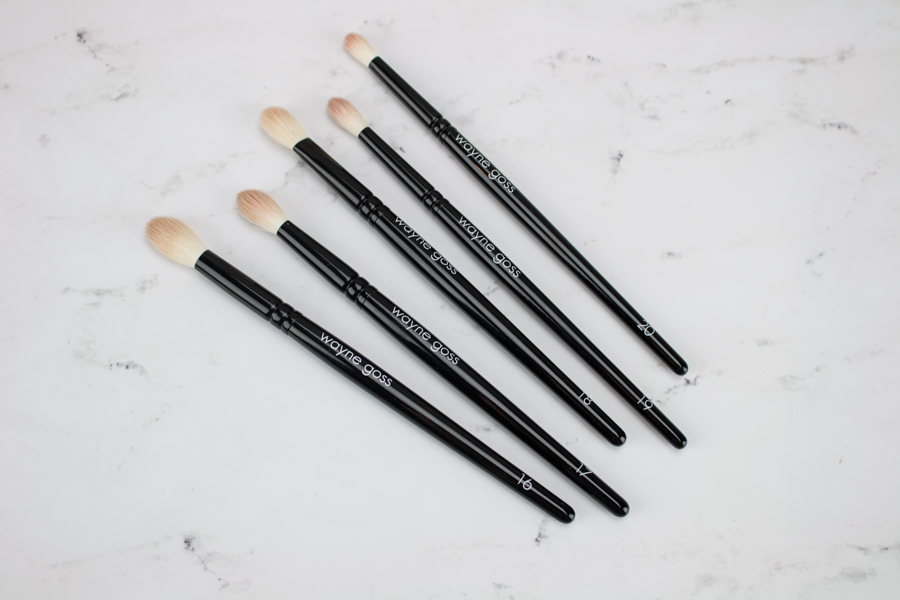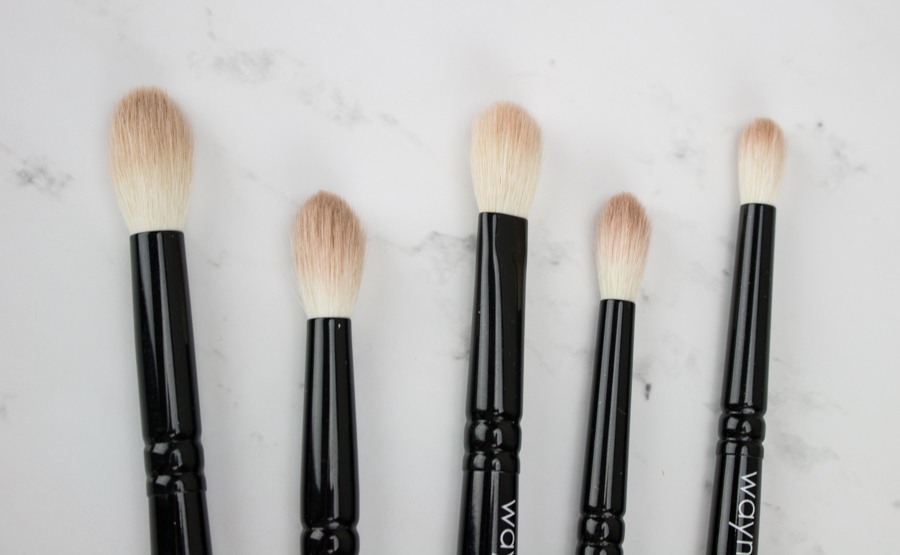 Ok so before you freak out at the price, divide by 5. (It's $26 for those of you that hate math.) Mac eyeshadow brushes are $25. And even brushes from Sigma and IT Cosmetics are going to run you $14-$20. Here are a few reasons why it's worth the investment to get Wayne Goss brushes:
They apply your makeup better. No, I'm serious. I've used dozens of brushes over the years and the first time I used a Wayne Goss brush it was like I had never seen proper makeup application. My friend recently purchased this set too and she texted me saying the same thing.
They are the softest brush I've ever felt. Danger, you may want to pet them. In all seriousness, the skin around your eyes is the thinest on your body. It just makes sense to use a brush that is going to soft and gentle when applying your makeup.
They are handmade by 20 artisans in Japan. Yes, you read that right. It takes 20 people to make each of these brushes by hand. Watch this video if you want to see what goes into this process.
The hold their shape and don't shed. Brushes like this are an investment. But you can trust that all of Wayne's brushes are going to stand the test of time. I guarantee you'll be using these same brushes 10 years from now and nothing will have changed.
Wayne Goss is awesome. Ok, so maybe this doesn't mean much to you all, but I love Wayne. His YouTube channel is one of my favorites and he's a brilliant makeup artist. He actually saved up for years to start this own brush line. This isn't a huge mega-brand pumping millions of dollars into advertising. It's one fantastic makeup artist putting his own personal savings into a passion project to get quality brushes into the market.
Aveeno Positively Radiant 60 Second In-Shower Facial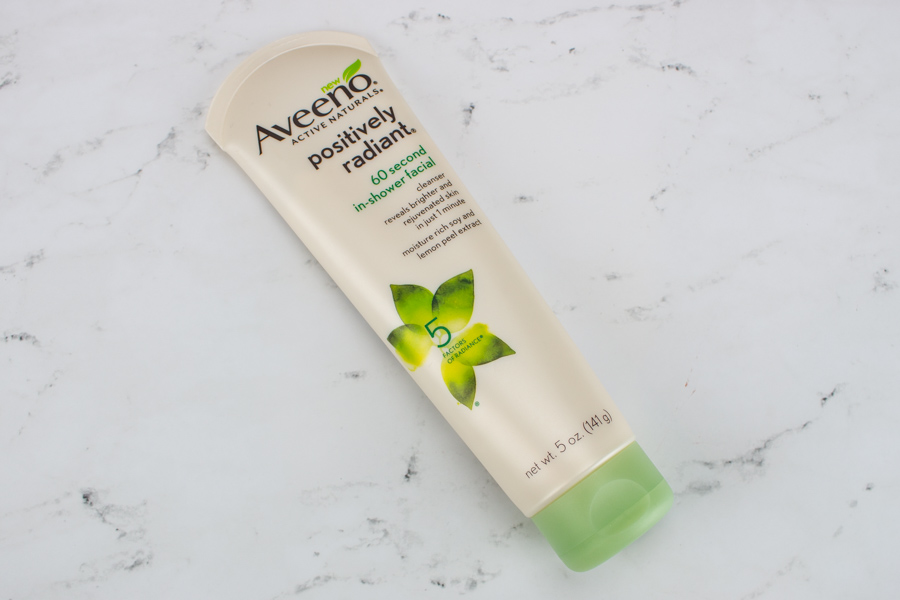 Every once in a long while I find a skincare product where there results are immediate. This is one of those products. I also really like the concept of a quick facial that I can easily do while in the shower. Aveeno describes the product as:
In-Shower Facial with moisture-rich soy and lemon peel extract, works with the steam of the shower to deeply but gently exfoliate away all traces of dirt, oil, and dead skin, transforming dull, tired-looking skin to brighter, more naturally radiant and velvety soft skin-in just 1 minute.
And while I totally agree with them on how this makes my skin feel, it's probably not because of the soy and lemon peel extract. When you read the ingredients on the back of the package, you find this has AHA in the form of Glycolic Acid. Alpha Hydroxy Acids are great at exfoliating dead skin cells from the surface of your skin. Aveeno recommends using it 1-2 times a week. I've been using it twice a week. I typically wait until the end of the shower when my dead skin cells are already softened and this product can really go to work. I do experience a very mild tingling/burning feeling. But nothing too intense. When I come out of the shower, my skin is so smooth and radiant. I'm completely addicted and I think this is going to be a shower staple for me go-forward.
Just make sure you apply sunscreen before you go outside as AHAs increase your sensitivity to the sun.
Flops
I just have one flop I want to talk about this month and that is the Tweezerman Pro Curl Lash Curler for round eyes. I bought this because it was part of the Allure Beauty favorites and came highly recommended from EmilyNoel83 on YouTube. At $22, it's definitely not the cheapest curler on the market, but I was due for a new one because my Tarte curler was YEARS old.
Unfortunately, this sucker fell apart in just a few weeks. One day I noticed that it wasn't curling my lashes at all. When I held it up, I noticed it was bent the top and bottom no longer aligned. I attempted to bend them back into alignment and that's when the whole top portion came completely loose.
The reviews on the Sephora website are all over the board too. Lots of people complaining that that same thing happened to them. And lots of people swearing they love this. Either they have a bad batch of these going around or they have recently "cheaped up" the manufacturing and the quality is suffering. All I know is that I will not be re-purchasing this. I've switched over to the Shieseido curler that everyone raves about and I had never tried. So far, I prefer that one immensely.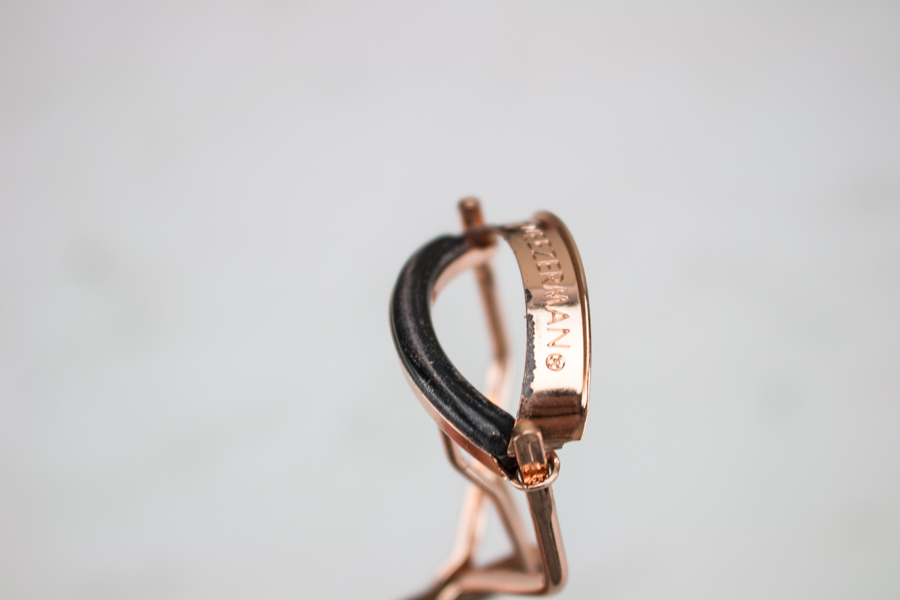 SaveSave