I recently picked up several of the newly reformulated Maybelline Fit Me Blushes. In full disclosure, I never tried the previous formula/packaging. But I  do have some thoughts on these new blushes. Keep reading for my review.
Overview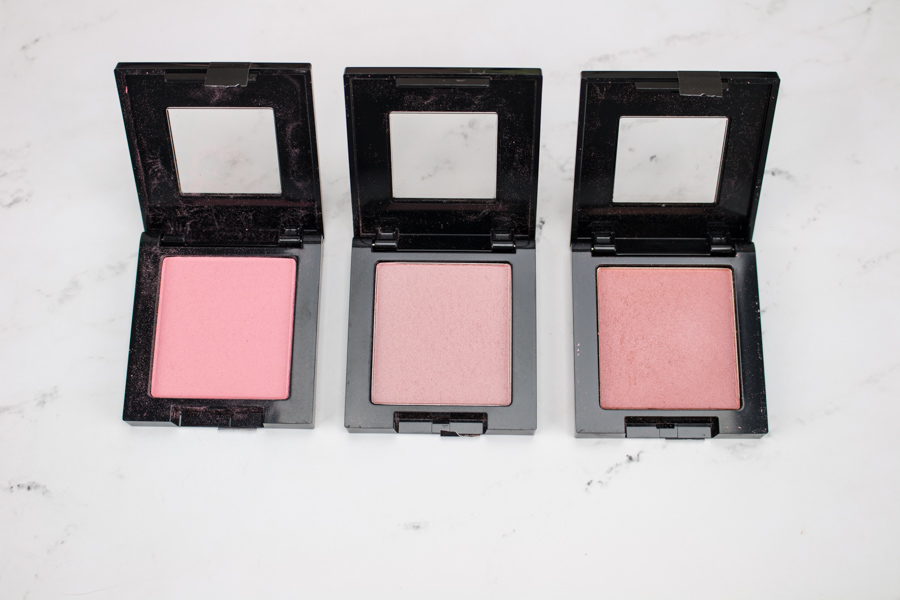 Packaging
I had never tried the old formula mostly because the packaging was bulky and looked cheap. I really love how compact and sleek these are. Easy to pop in a travel back and sturdy enough to hold up. I also appreciate the fact that they didn't feel the need to add in a crappy brush that no one ever uses. With so many affordable makeup brushes at the drugstore (thanks E.L.F.!), there really just isn't any need to make bulky packaging to add a bad brush, especially for things like blushes. Two thumbs up for the packaging on these.
Swatches & Formula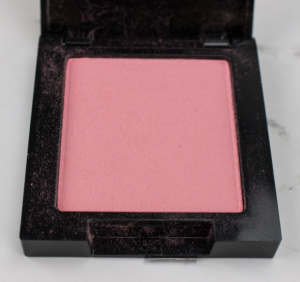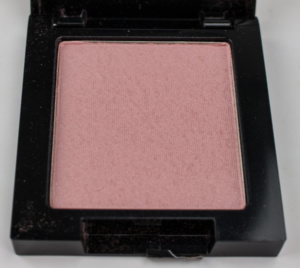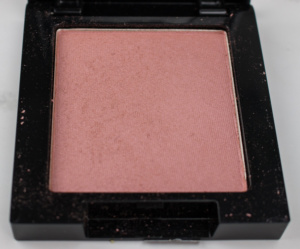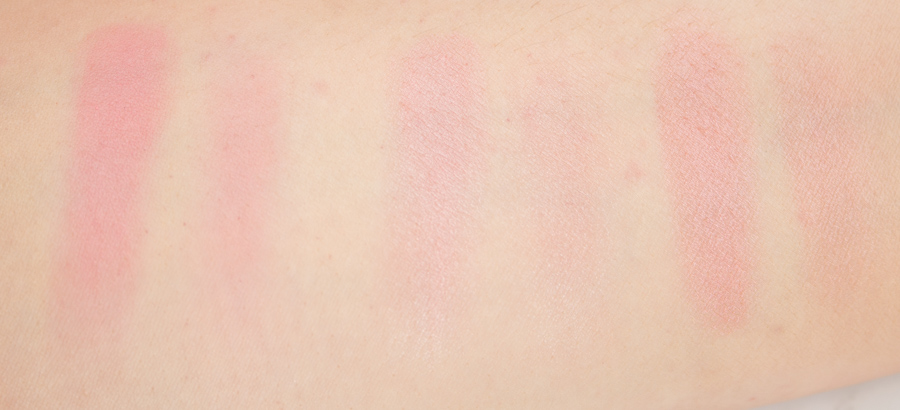 The swatches above are as heavy as I could make them and then blended out so you could see the difference. If your first thought is, "These don't look very pigmented," you would be correct. These are the type of blushes that swatch terribly with your finger because they are pressed pretty hard into the pan. On the positive side, they don't have a lot of kick-up when you put your brush in. On the negative side, if you are a medium to deep skin color, you are probably to have to build up the color, even with the deepest shade. Some people hate that. Some people love that. I actually find the super expensive NARS blushes to be the same way so it's not just about price point.
There are two different formula types from what I can tell: matte and satin. Pink Rose is definitely a matte shade. Mauve and Nude are two are both satin. Although Maybelline doesn't specifically call which is which on the packaging, it's easy tell in store. Ordering online may be more difficult.
The matte shade is creamy feeling and doesn't look dry on the skin. I personally really like the satin texture more. It gives a very subtle glow to your skin, but isn't super shiny. I think people who typically don't like glowy blushes will still appreciate these.
Final Thoughts
The reviews on the Maybelline Fit Me Blushes are pretty mixed online. There are some who want the old formula/colors back. And then there are plenty of people like me who are happy with their results. I'm fair and while I love blush, I alway approach applying it with fear and trembling. I can turn into a clown way to easily when the blush is pigmented. These are pretty fool-proof, easily buildable and last well throughout the day.
Overall for $5, I think it's worth trying. The range of colors is good. The Maybelline Fit Me Blushes are now fully stocked at most stores, making it easy to see the shades in person. My personal opinion is wait for a BOGO and get two. 🙂
SaveSave
SaveSave
SaveSave
SaveSave