Ulta 21 Days of Beauty begins this Sunday, September 3 and runs through Saturday, September 23. This is a great opportunity to pick up high-end beauty favorites that are typically never on sale this deeply. Keep reading for aven
ore details and my recommendations on products I love that are in the sale.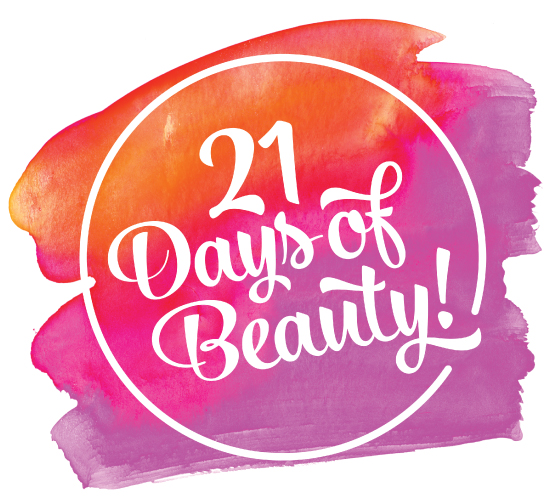 If you're not familiar with this sale, there are three ways you can save a LOT of money off of makeup and skincare items.
Purchase the Daily Steals. These are typically around 50% off and rotate each day. If you typically only look at the flyer the Ulta sends out, make sure to check out website because there is a online only Daily Deal in addition to the two shown in the ad.
Take Advantage of Hot Buys. These are products that are on sale for the full 21 Days of Beauty. They aren't usually quite a deeply discounted as the Daily Deals, but many are still 40% off. You can find the Hot Buys on the Ulta website here.
Check out the Ulta Collection Beauty Deals. And here is where you can pick up makeup brushes for $6 and hand soap for $3. These deals rotate weekly and features deeply discounted products from Ulta.
Below are some quick review and swatches of products of products I love that will be on sale during the event. For the full listing of all the products you can visit Ulta's website. I am listing the by category (i.e. all the lip products together) versus in order by date. Hopefully that will help you make a decision by category if you're going to pick up an item.
I am also creating a second post showing the products that I intend to pick up during the sale. But because this post is already ridiculously long, I am breaking it into a second post. You can check out my Ulta 21 Days of Beauty wish list here once it's live.
Laura Geller Baked Balance-n-Brighten Foundation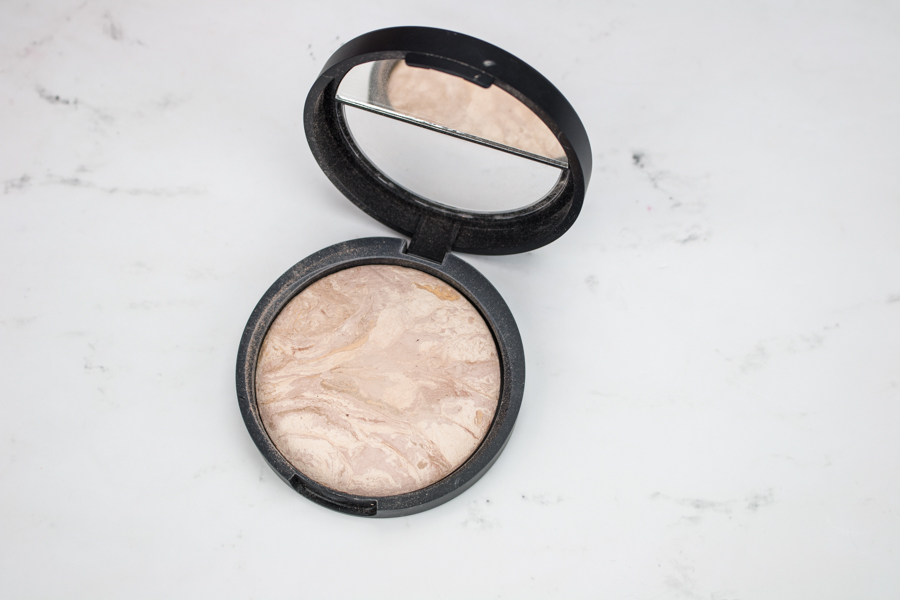 This is a really nice powder foundation that doesn't make my skin look too dry. For reference, I have normal/combo skin that is prone to dry patches on my forehead. This doesn't emphasize texture or any of those dry parts. I think it gives a nice natural finish to the skin, not too matte, but definitely not glowy. And you can build up the coverage to a solid medium. I also think it layers well over cream foundations when you want to set your makeup and want a little more  coverage.
I recently went through my collection and massively cut back on the amount of powder and powder foundation I kept. This was one of the few powder foundations that made the cut. So clearly, I'm a fan.
Cover FX Perfect Setting Powder
PRICE: $35.00
SALE PRICE: $17.50
DATE: Saturday, September 9 (Online Only)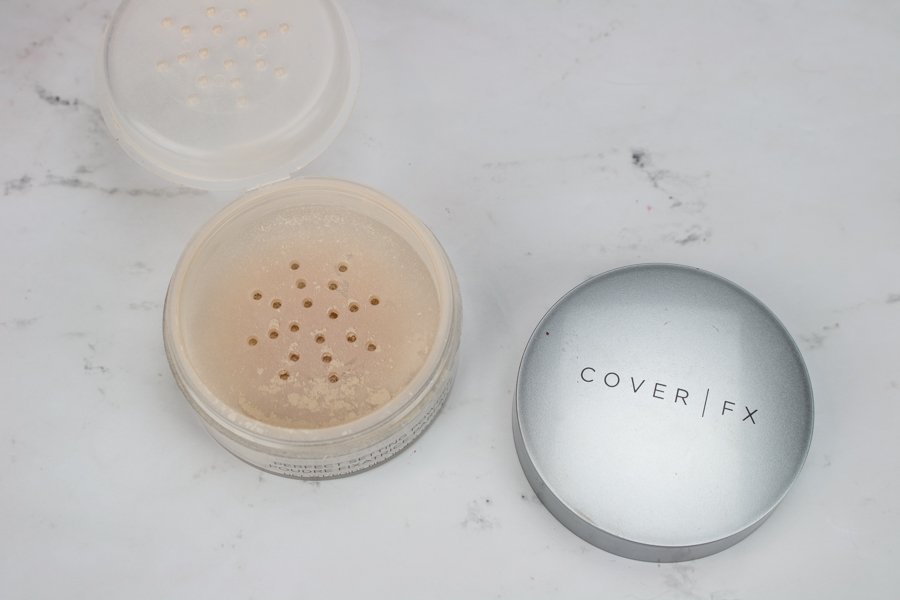 I was really shocked when I saw this powder was part of the sale. It is my favorite translucent setting powder on the market, hands down. And a huge reason for me is that it is talc-free. And while I don't subscribe to the belief that talc on my face is going to give me cancer, I do avoid it when setting my underlies because it just dries me out. It also comes in two translucent shades, Light and Deep.
I did a full in-depth review of this product in my February Favorites post if you want to read more details. Needless to say, I will be repurchasing a back-up during the sale.
Ofra Beverly Hills Highlighter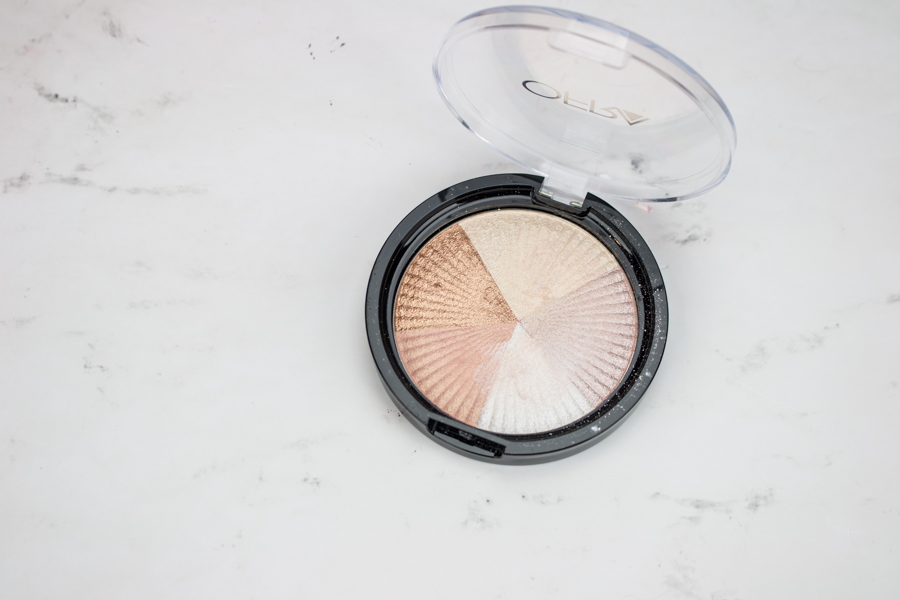 Can one highlighter be all things to all skin tones? This one certainly tries. For someone as fair as me, Ofra's other two highlighters are just too dark. The addition of a pure white highlighter allows me to mix with the other tones in this palette and come up with many different wearable highlight shades. So it gets points from me for that.
But I would be neglect if I didn't mention that this highlighter is pressed VERY softly. This is not a highlighter for travel. My first one actually shattered all over my travel bag. I was pleasantly surprised to get a new one in a Boxycharm a few months later. But this isn't a highlight I was dying to repurchase myself. I like it, don't get me wrong. You can go from natural to full on BLAM highlight with ease. I just feel like it doesn't bring anything new to the game. And I have plenty of other highlighters I prefer more.
Should this be a pass for you? I can't say. There isn't anything wrong with it. It's a pretty highlighter. It's just not one that sticks out in my mind as a favorite in my collection.
Mally Evercolor Shadow Stick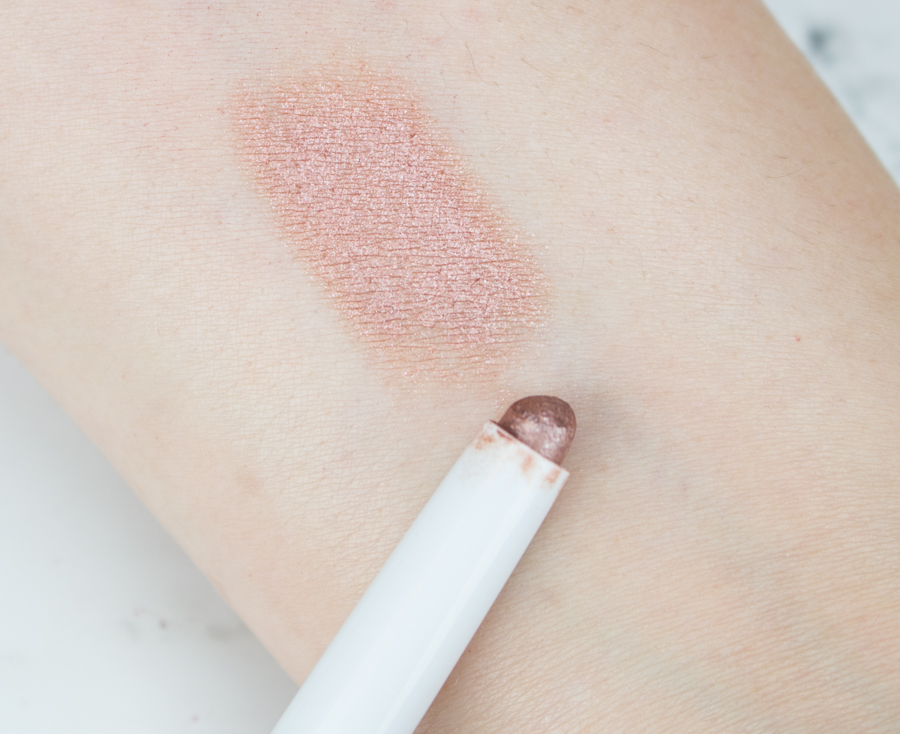 I really like the formula of her shadow sticks. They actually remind a LOT of the Laura Mercier Caviar Eye Colors that are a few dollars more. These shadow sticks glide onto the eye smoothly and give great pigmentation. You have plenty of time to blend and smudge them into place, but then they lock down and don't budge. I also don't find that I get any weird creasing or fading on my eyes throughout the day. The same can't be said of other shadow sticks.
Overall, this is a winner for me and I'll probably be picking up a couple more.
Butter London Glazen Eye Gloss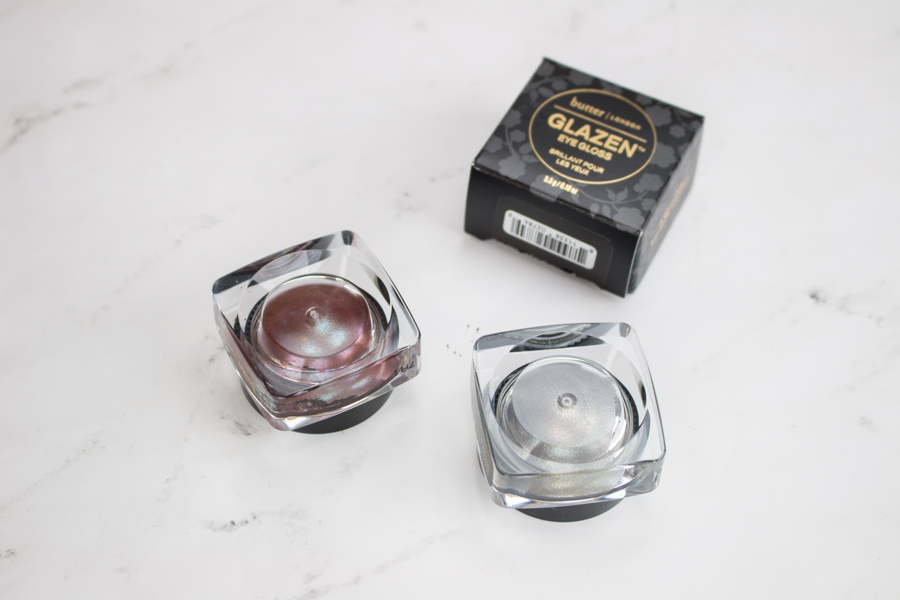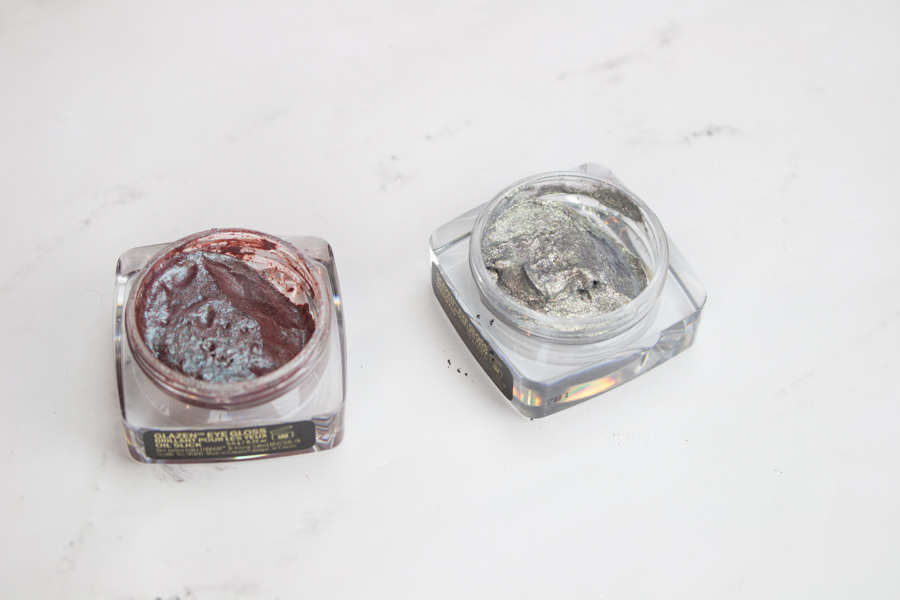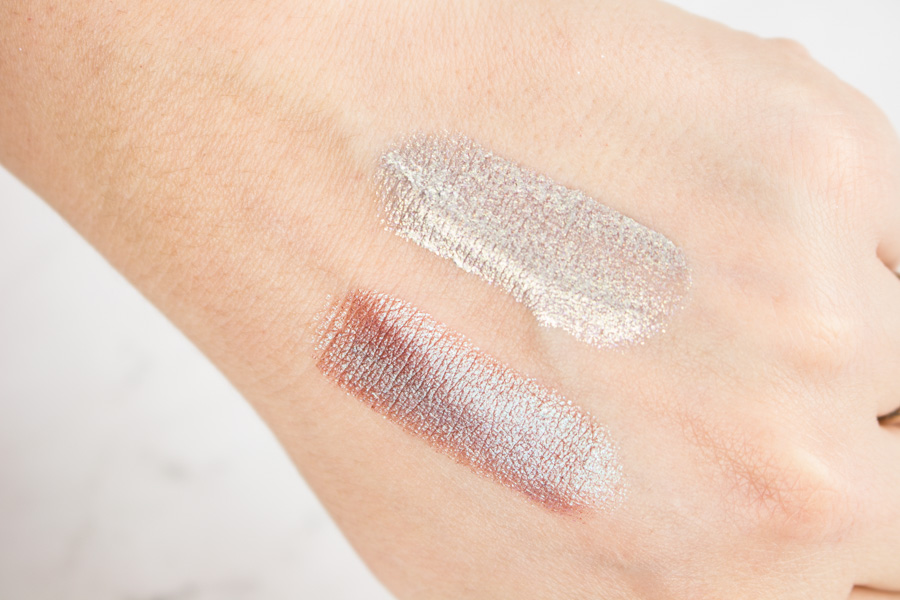 This is the item I was probably most excited about when I saw the sale ad. I know quite a few people who were really hoping the Stila Magificent Metals Glitters were going to be part of the sale. And while they are not, this is a great product that gives a similar effect. I own two colors and I want them all.
The texture is very interesting. It's a wiggly gel in the container, but picks up easily with a flat shader brush or your finger for application. And the great thing is they don't budge once the dry down. I know I lot of people have complained that the Stila glitters had some fallout after wearing for a few hours. I don't have that problem with these. These look like liquid metal on the eye and are so hard to photograph. I inserted a video below because that was the only way I could show off just how intense the color payoff is.
Benefit ka-BROW! Cream-Gel Eyebrow Color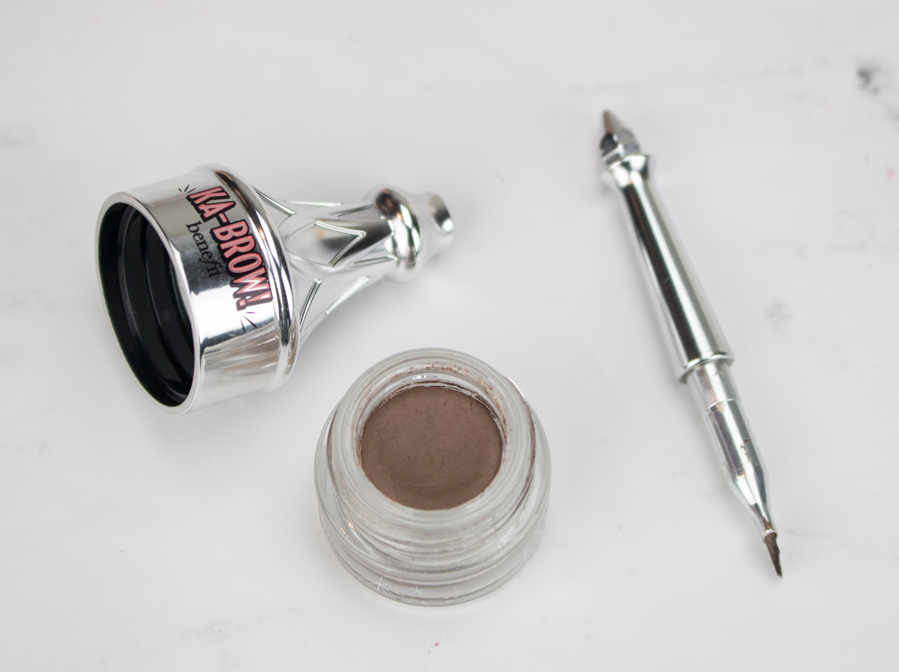 If you found the Anatasia Beverly Hills pomade too intense to work with, this product is your answer. The texture is a little dryer and a little less pigmented. But I personally find that makes it so much easier to apply. And I feel it looks a lot more natural as a result. The built in little brush at the top actually works really well, making this the perfect travel brow product.  Shade 3 is what I own and it's a nice ashy taupe color, perfect for medium-toned brows. I think the Color Pop brow pomade is just as good, so bear that in mind if you want to pick up a new pomade. But with free shipping on this and a little brush, it might just make it worth picking up.
Benefit Roller Lash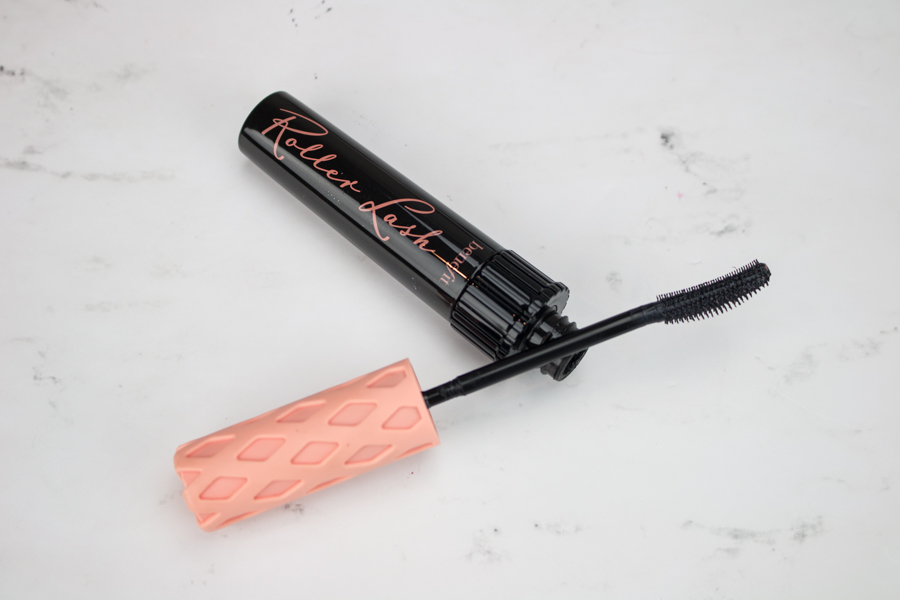 I have purchased so many tubes of this mascara I have lost count. As someone whose lashes stick straight out, it is a  contact battle to build volume without weighing my lashes down. Too many volumizing mascaras give a great lash effect, but it doesn't help me out if it makes all the curl in my lashes disappear. This is one of the few mascaras I've found that I can build up while keeping a curl. It really does live up to the hype. And it doesn't smudge or flake. I'll definitely be picking up a new tube (or two) during the sale.
Bare Minerals Gen Nude Matte Liquid Lipstick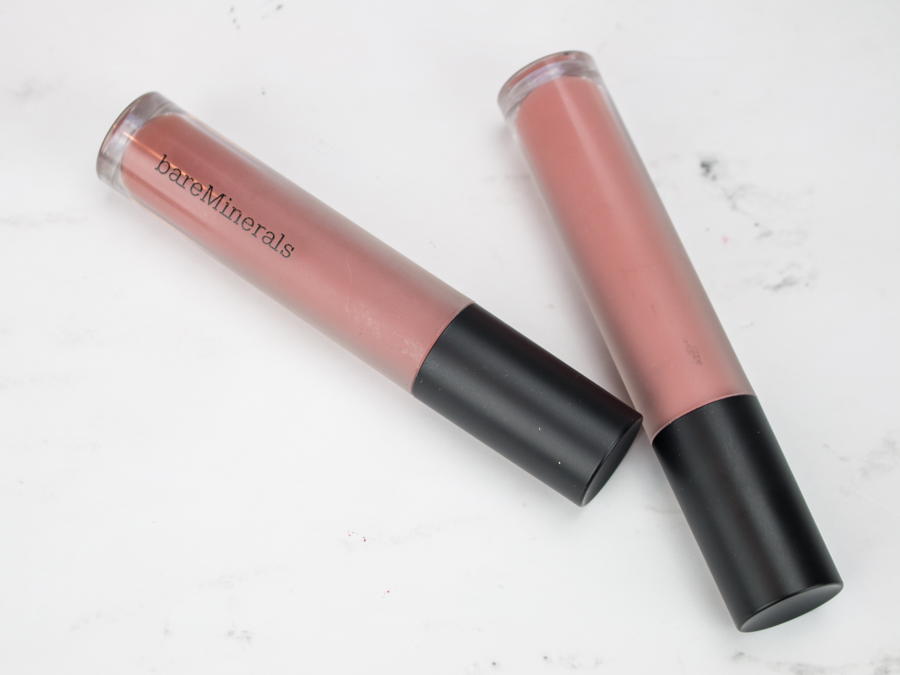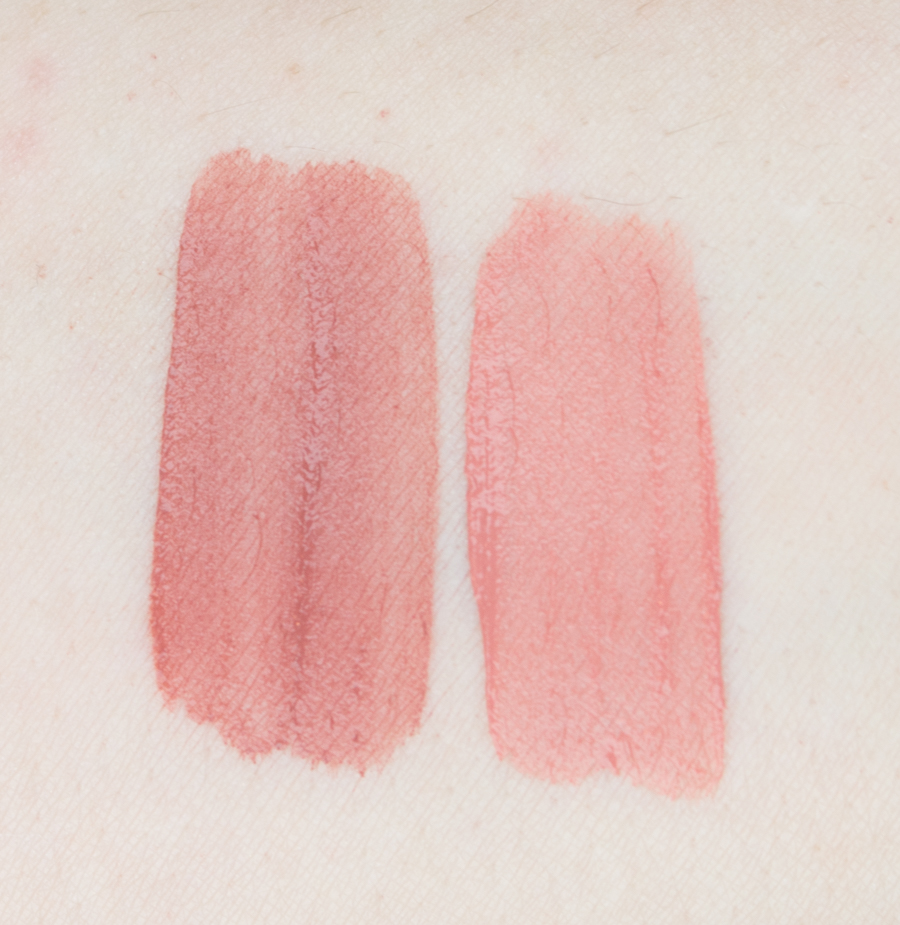 My number one lip recommendation is the Bare Minerals Gen Nude liquid lipstick. This is the liquid lipstick for people who hate liquid lipsticks. The formula is a light, whipped texture with a lovely vanilla smell. And while it does dry down matte and is largely transfer-proof, it feels like nothing on the lips. I don't think it's the most long-lasting formula I've tried but touch-ups are super easy and it doesn't get crumbly on re-application. And with 20 (TWENTY!) different nude shades, you are sure to find something you love. My favorite shade is Boss. I almost always pack it for work travel because works with every outfit I've ever tried.
Buxom Plumpline Lip Liner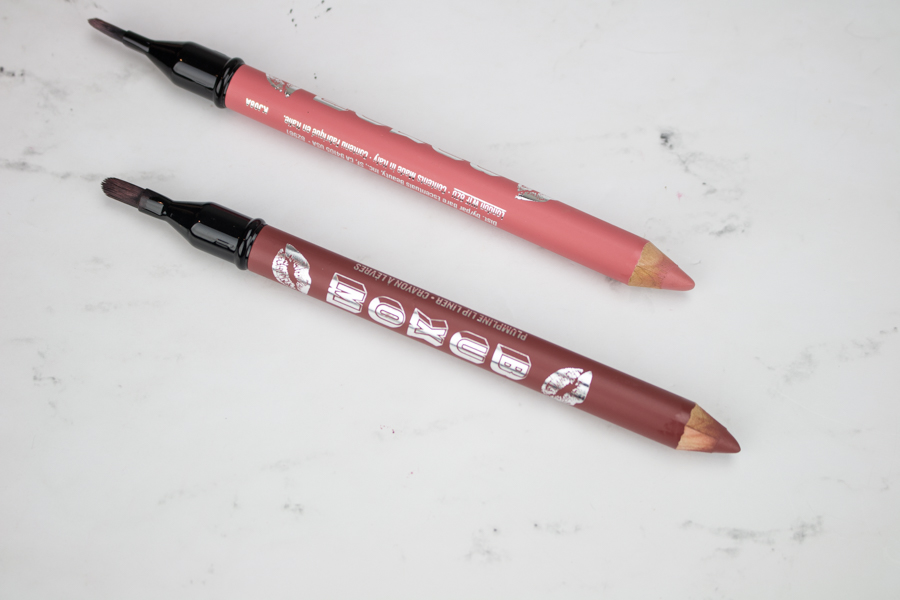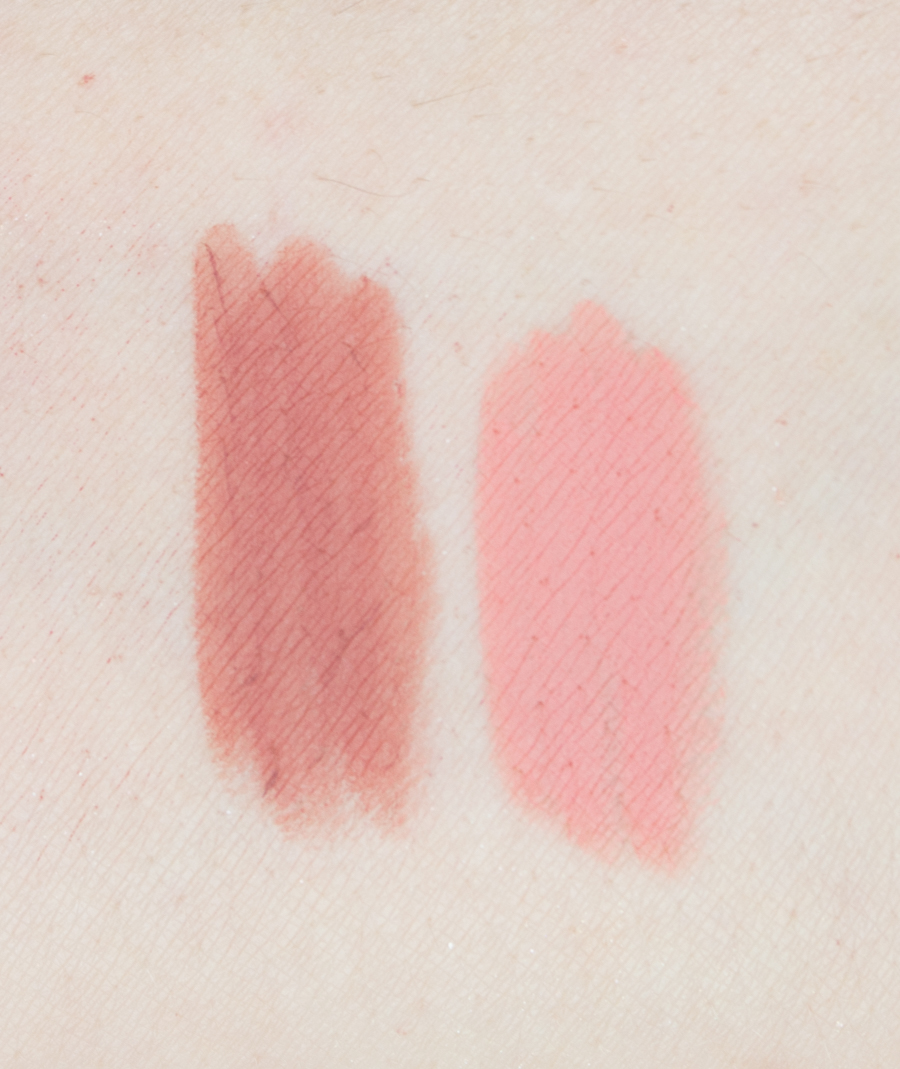 If you love the effect of filling in your lips with a lipliner, you will love this product. It's like a jumbo-sized lip pencil that gives a beautiful matte finish on the lips. It's creamy enough not to feel totally drying and it's incredibly long lasting. I love wearing these on their own or underneath other lip products. There is a brush on the other end meant for smoothing the product around the lips, but honestly, I never use it.
They have a great range of colors and I will definitely be picking up a shade or two more.
Julep It's Whipped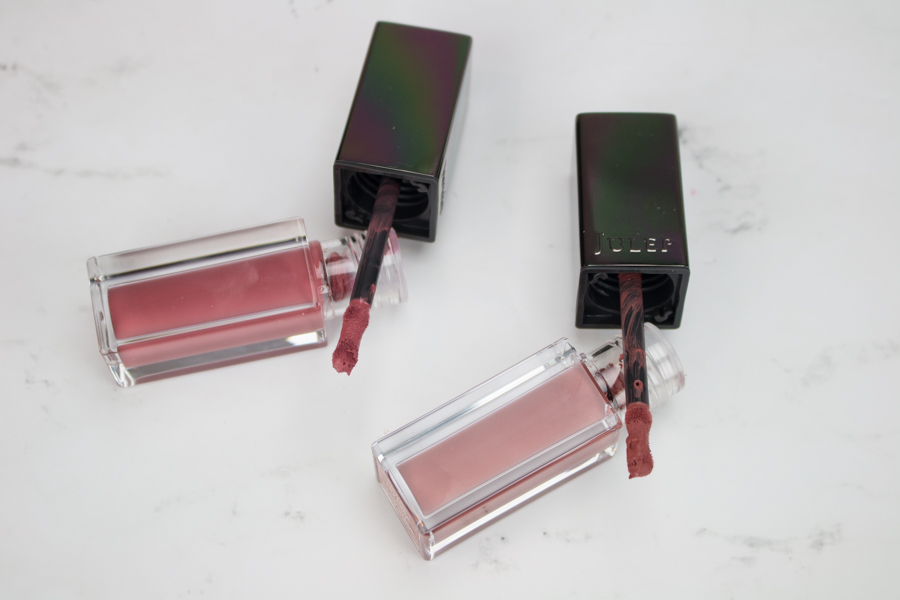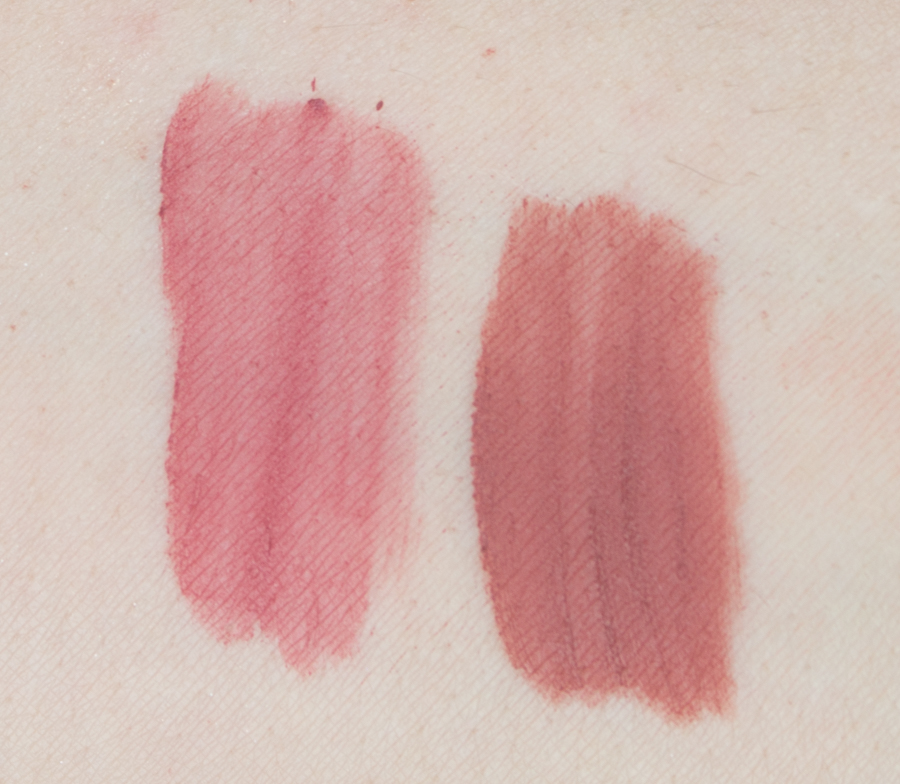 I'm so-so about these lip products. I have a Julep Maven subscription so I've tried few of these It's Whipped lip products through that. The texture of these are similar to the NYX Soft Matte Lip Creams. They dry mostly down to a matte texture, but aren't transfer-proof. The lighter to medium colors work well, but the darker colors are really patchy. They smell incredibly good, like a fantastic vanilla cake. I do enjoy the two shades I have, but I'm not sure I will be purchasing more of them. The biggest drawback to me is actually the applicator. It's hourglass shaped, which I don't mind. But the top of the applicator is rounded and I find it really difficult to get an even line with it. With the lighter colors, it's not as big of a deal. But with the darker colors I've tried, it's the absolute worst.
Tarte Double Duty Beauty Lip Sculptor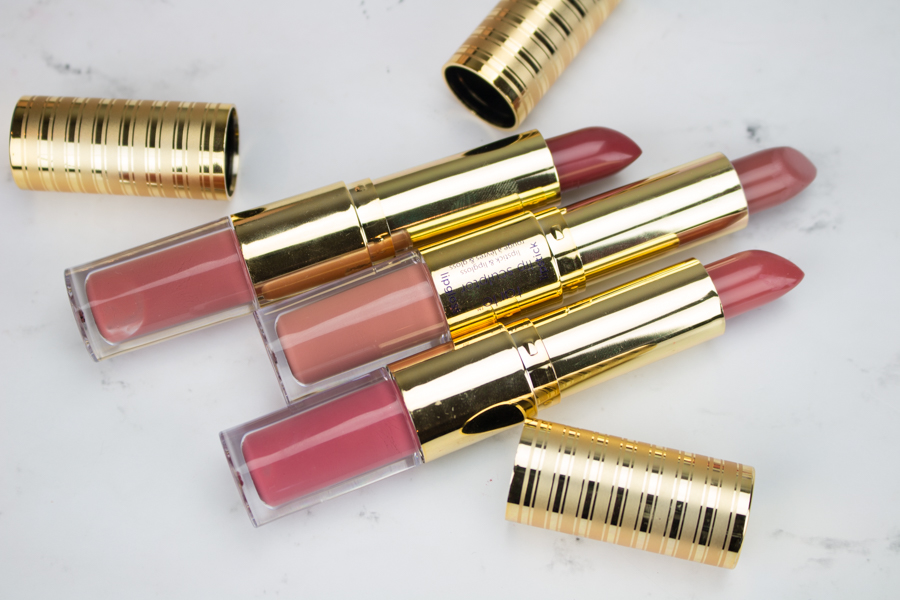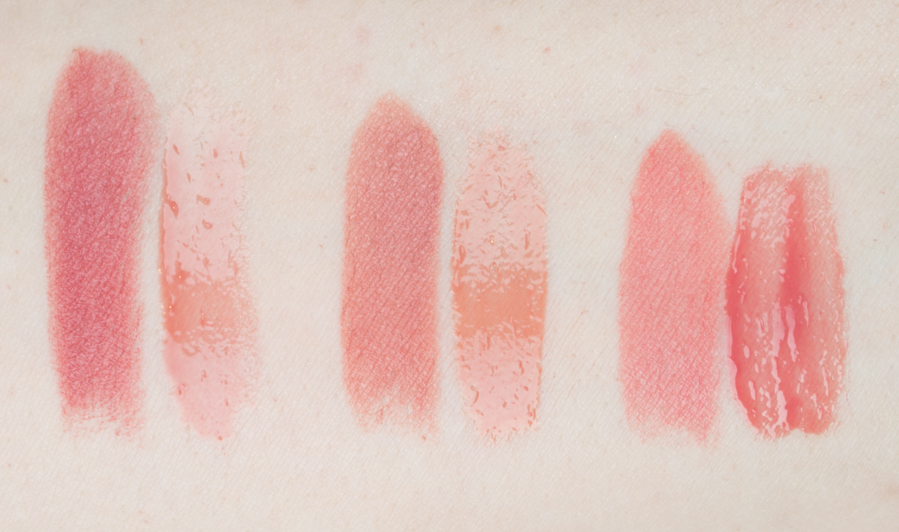 This is a product that definitely does not get enough hype. This is probably one of the best deals of this sale. For $10, you are getting both a full-sized lipstick and a corresponding lipgloss. The lipstick has a nice vanilla smell and the gloss isn't sticky at all. The gloss is pigmented enough to wear on its own and it pairs perfectly with the lipstick. I would buy either product with by itself, so paired together, it takes me to a makeup happy place. I almost always have one of these in my purse and I absolutely recommend any of the three colors I've watched above.
Lorac Alter Ego Lipstick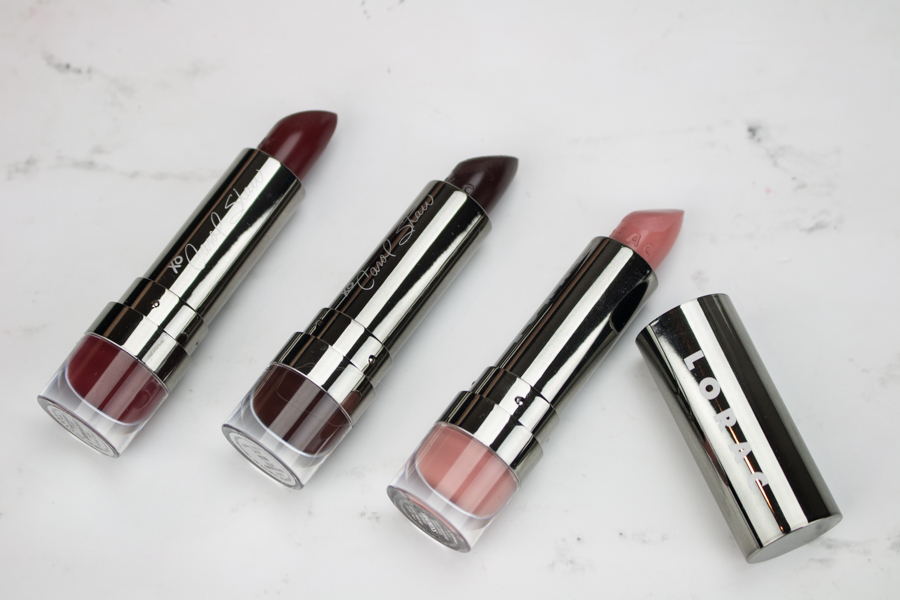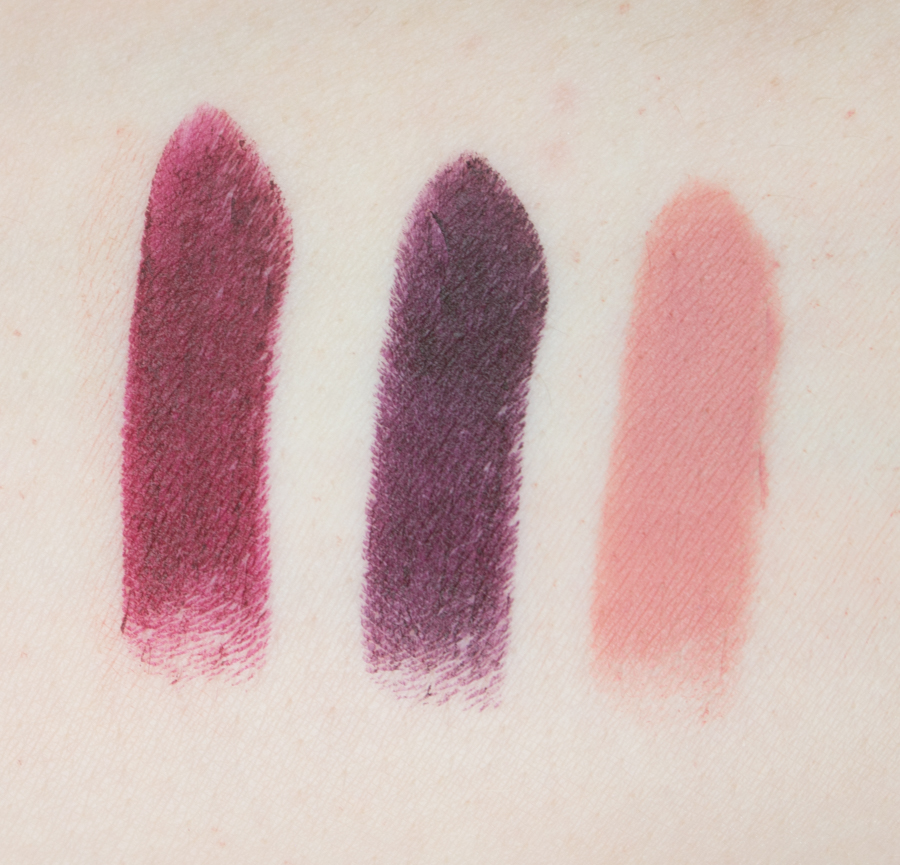 This is also an under-rated product in my opinion. Lorac does a really creamy, highly pigmented lipstick that I just don't think people talk about enough. Their Alter Ego lipsticks are great from light to dark shades. The two dark shades (Dominatrix and MUA) are one of my favorite formulas when I want a vampy fall shade. They don't get patchy and they are still comfortable and creamy. The lightest shade I own, Duchess, is also really creamy and easy to wear. And for $10.80, I would absolute suggest heading into an Ulta store and finding a shade you'd enjoy.
SaveSaveSaveSave