---
I'm extremely excited to be posting about some Charlotte Tilbury lipstick dupes that I have found. Nothing is more enjoyable to me than finding dupes for high-end products in my drugstore collection. I uploaded a full video on my Charlotte Tilbury lipstick dupes to my YouTube Channel (also The Beauty Hub). But I wanted to also make sure there were great images and information out here on my blog so my subscribers could Pin and save dupes easily.
If I had to pick one high-end lipstick brand that I was addicted to purchasing, it would hands down be Charlotte Tilbury. I love the feel of all her lipstick formulas, matte and satin. And nothing makes me feel fancier than pulling one of her metal, rose gold lipstick bullets out of my handbag.
But I also realize that her products are both pricey and hard to find locally for most people. The only traditional store carrying her products is Nordstrom. And according to a  manager I talked to once, Charlotte has been very particular about what Nordstrom locations get her counter.
I thought it would be fun to find dupes for the eight shades that I currently. Dozens and dozens of swatches later, I think I've got a really great a really great list of Charlotte Tilbury Lipstick Dupes. My YouTube video is at the bottom of this post if you want to see live swatching for all of these shades.
---
Charlotte Tilbury Kim K.W.
Dupe Shade – E.L.F. Matte Lipstick (Nearly Nude)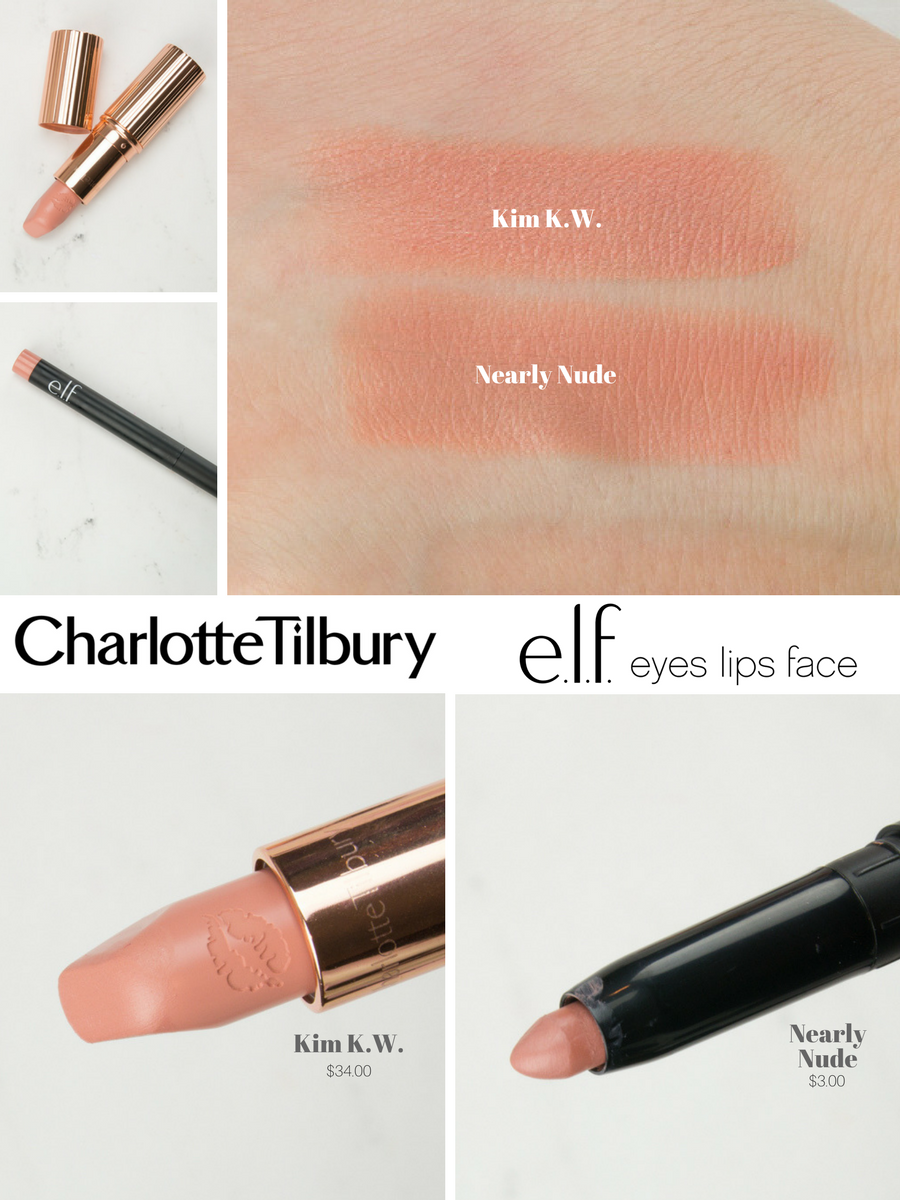 ---
Charlotte Tilbury Bitch Perfect
Dupe Shade – Rimmel Kate Nude Collection (Nude 42)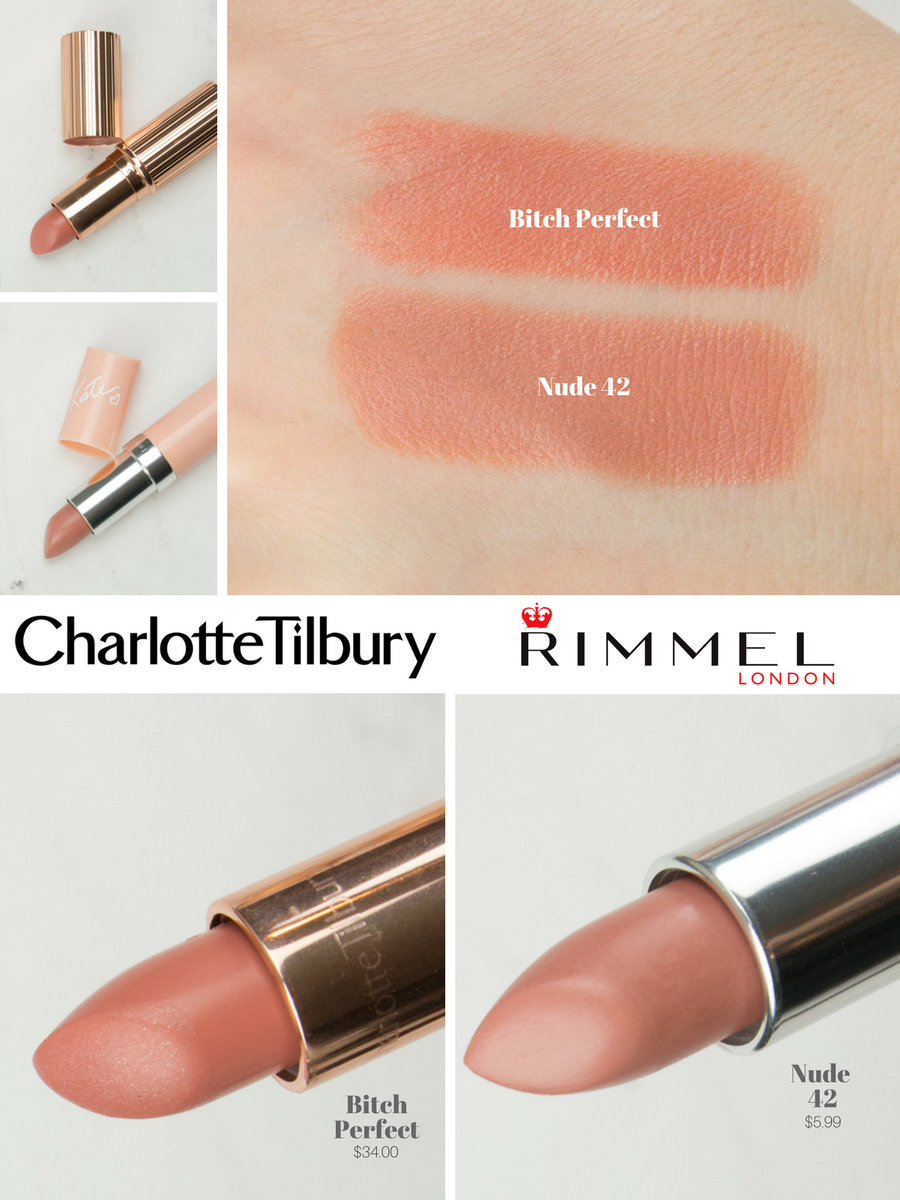 ---
Charlotte Tilbury Pillow Talk
Dupe Shade – Rimmel Kate 50th Anniversary Collection (55 My Nude)
Dupe Shade – Bare Minerals Gen Nude (Infamous)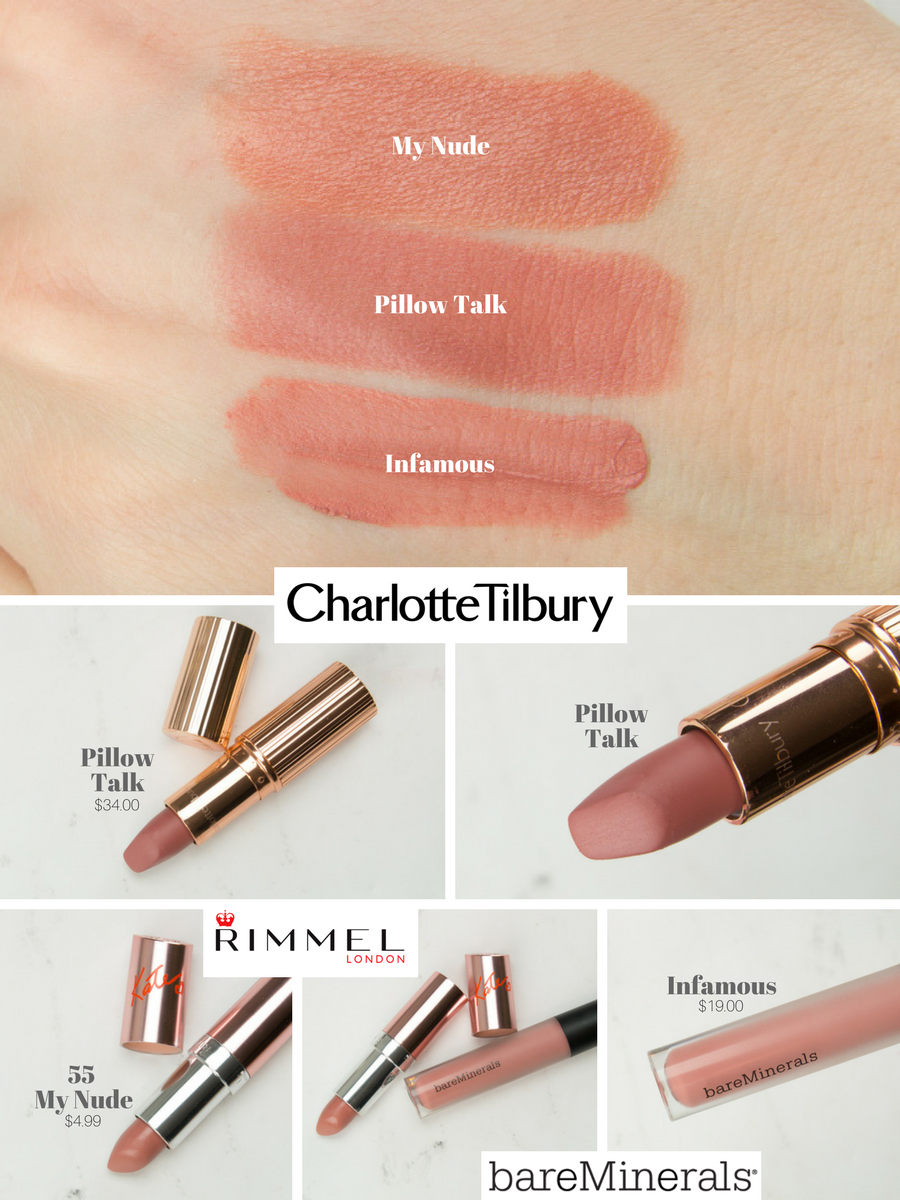 ---
Charlotte Tilbury Super Cindy
Dupe Shade – Essence Matt Matt Matt (Natural Kiss)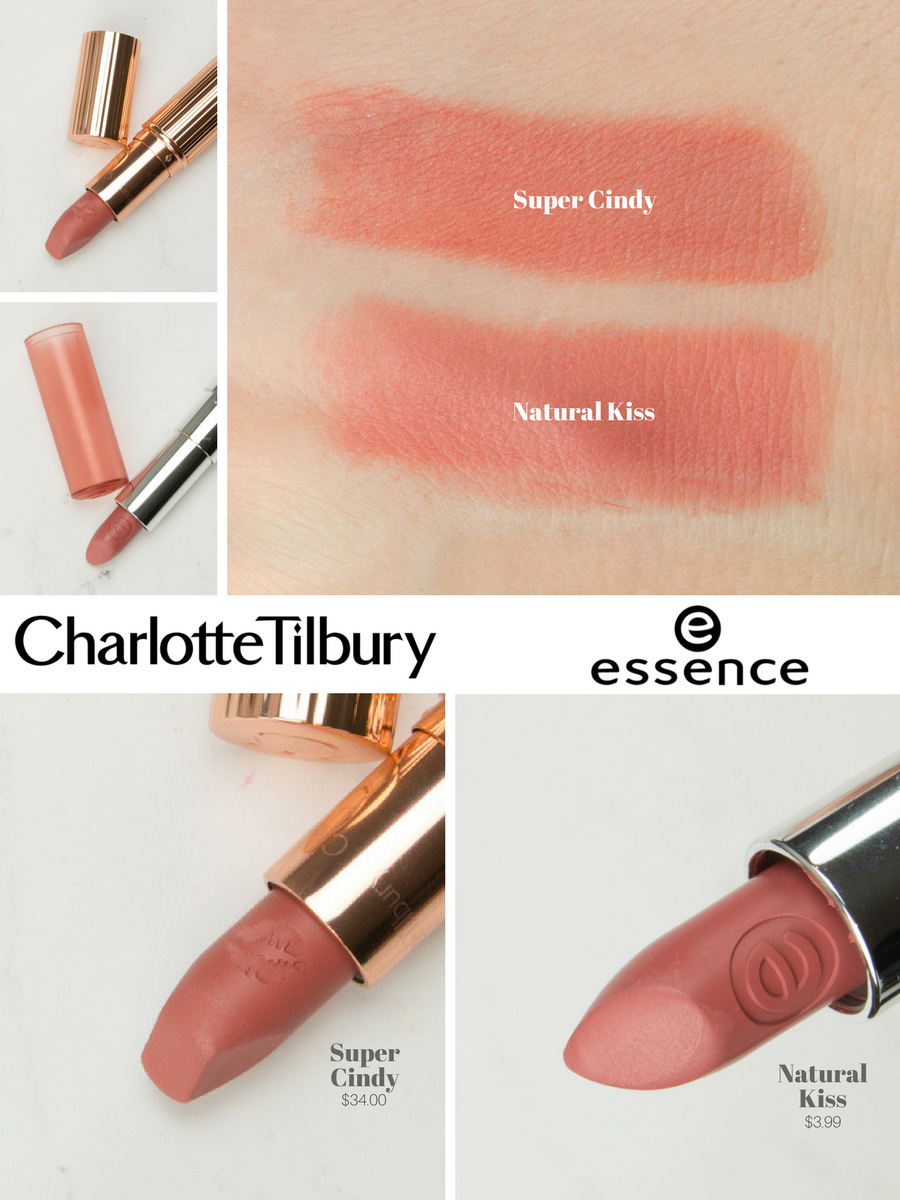 ---
Charlotte Tilbury Walk of Shame
Dupe Shade – E.L.F. Moisturizing Lipstick (Marsala Blush)
$3.00 <It's Been Discontinued!!! Oh shoot!!>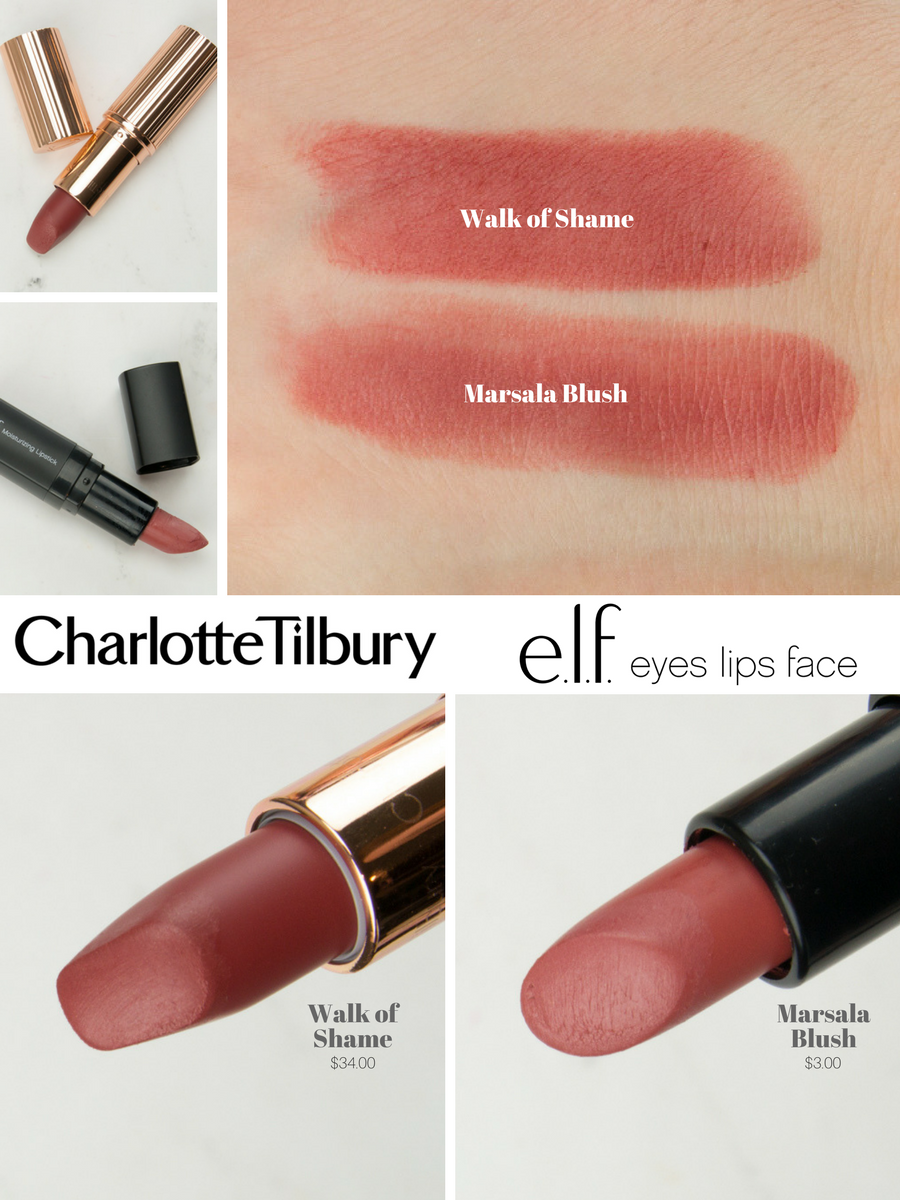 ---
Charlotte Tilbury The Queen
Dupe Shade – Wet N Wild (Cherry Picking)
Dupe Shade – Colour Pop Matte Lippie Stix (Poppin')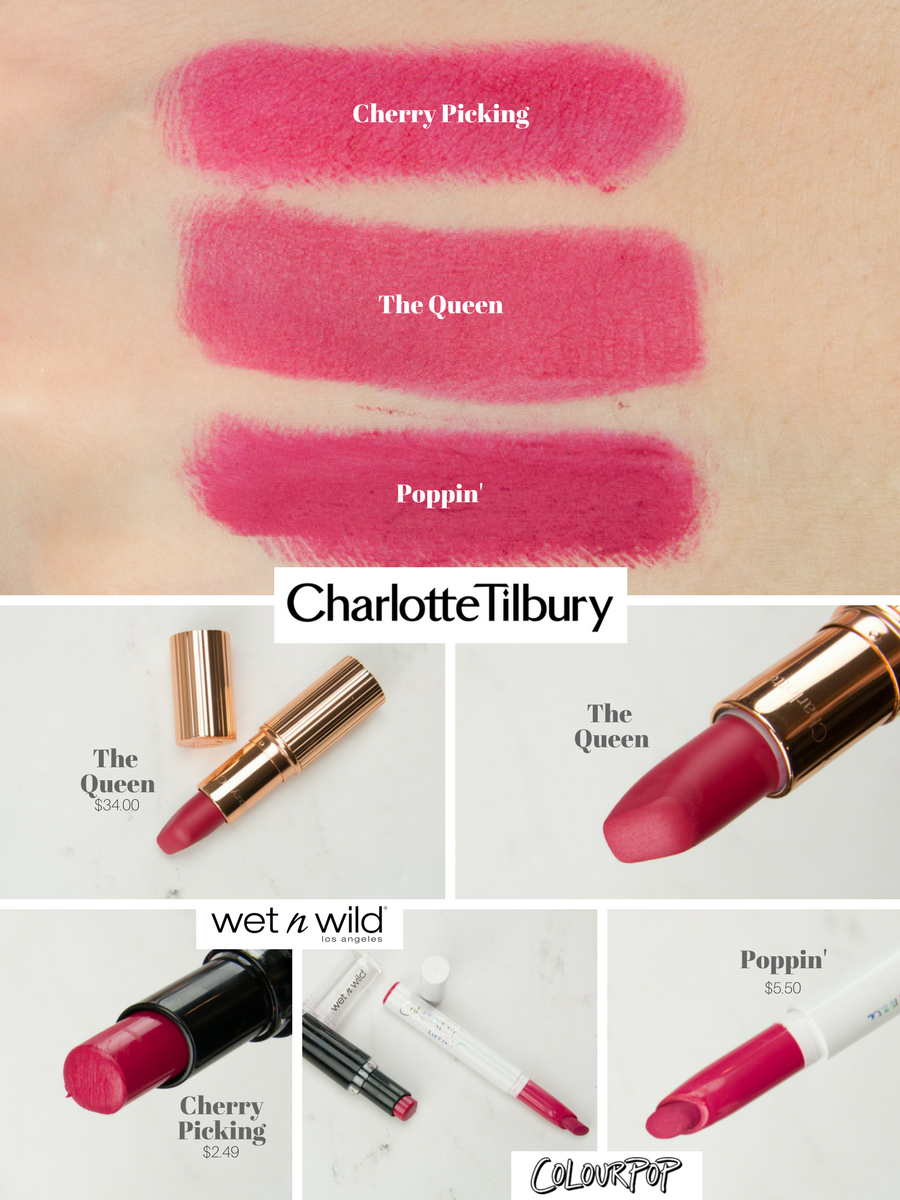 ---
Charlotte Tilbury Tell Laura
Dupe Shade – Soap & Glory Sexy Mother Pucker (Fired Up)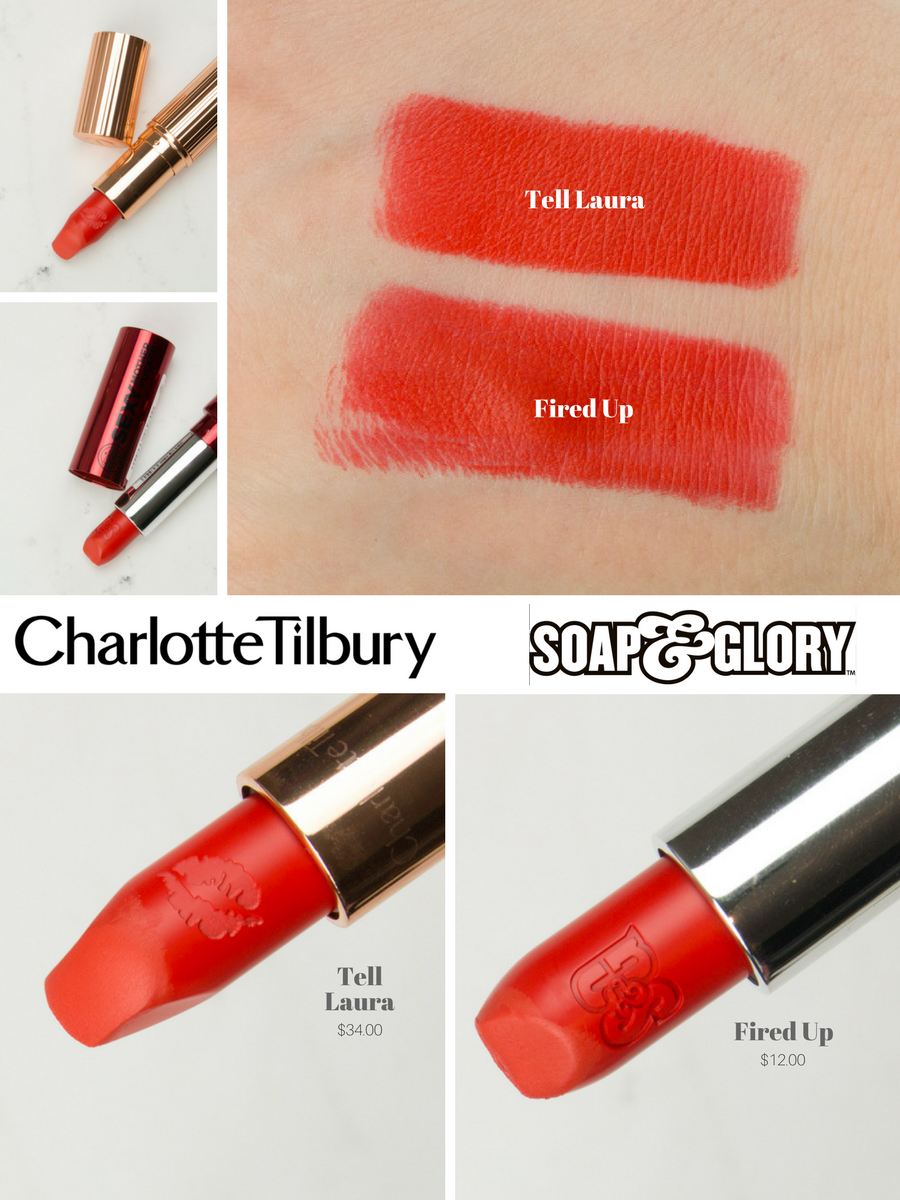 ---
Charlotte Tilbury Red Carpet Red
Dupe Shade – Loreal Pro Matte Gloss (Shangai Scarlet)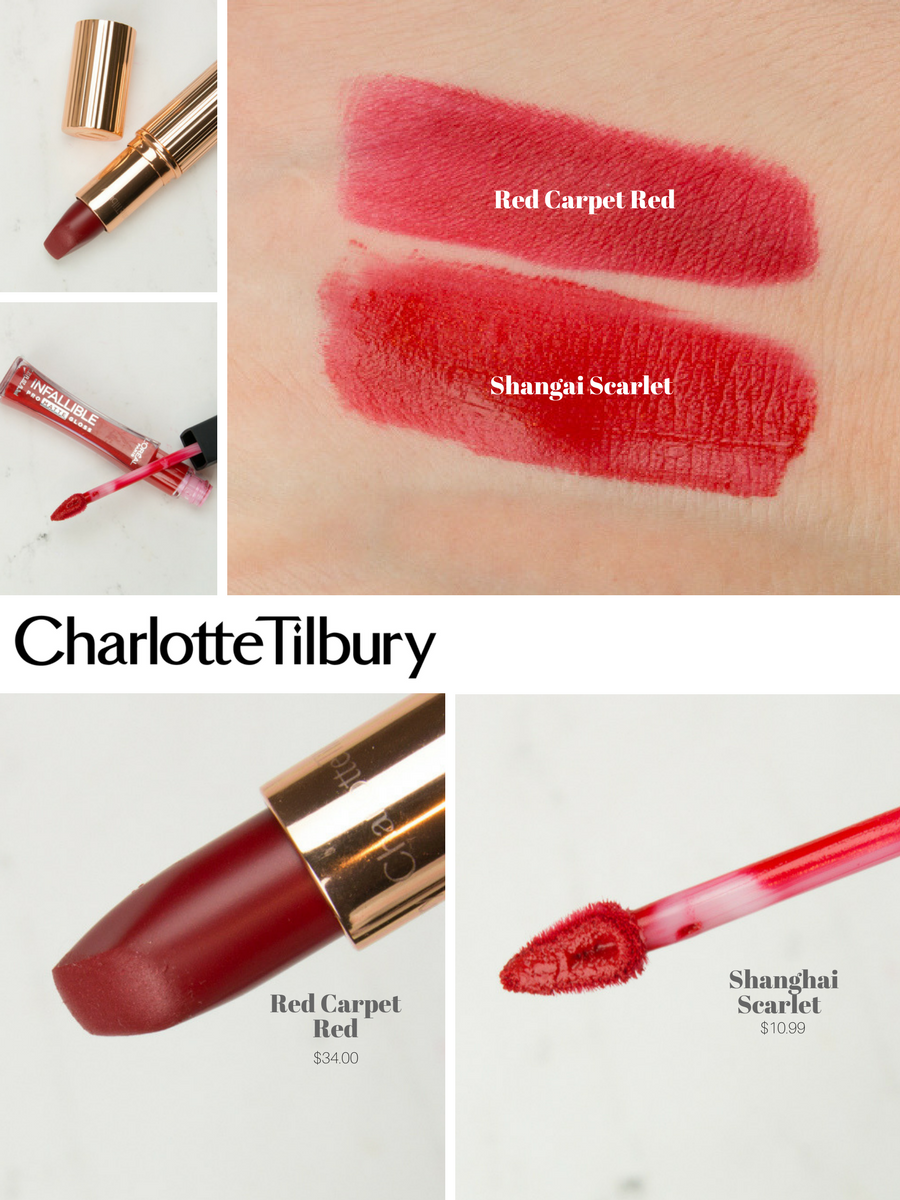 ---
SaveSave
SaveSaveSaveSaveSaveSave
SaveSave
SaveSave