I was really excited when I saw that Maybelline was releasing the Master Bronze Palette.  Their Master Blush Palette ended up in my January Favorites and I was hopeful this would be a similar formula. Keep reading for my thoughts on the new-for-summer Maybelline Master Bronze Palette.
Overview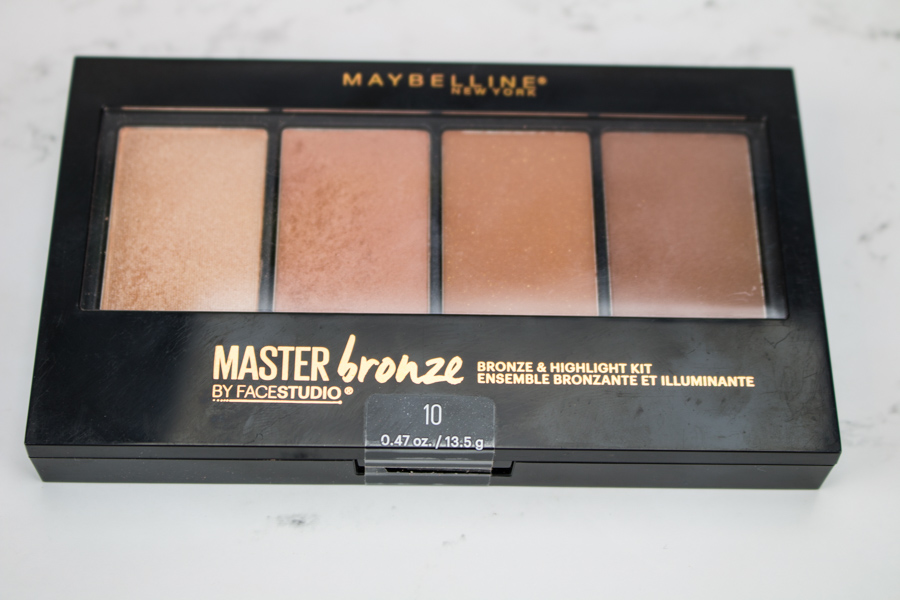 Colors
There was some confusion when the Maybelline Master Bronze Palette first showed up online because every image showed diagonal lines through each the pans. And yet, when the palettes where delivered, they were smooth. In fact, Ulta images still show the pattern. Amazon has since updated the pictures to show the correct version. I have read on several blogs online that the patterned version will be released later this year. No word on if the colors will be the same then or not. But as you can see, the colors and the look of the palette is quite different.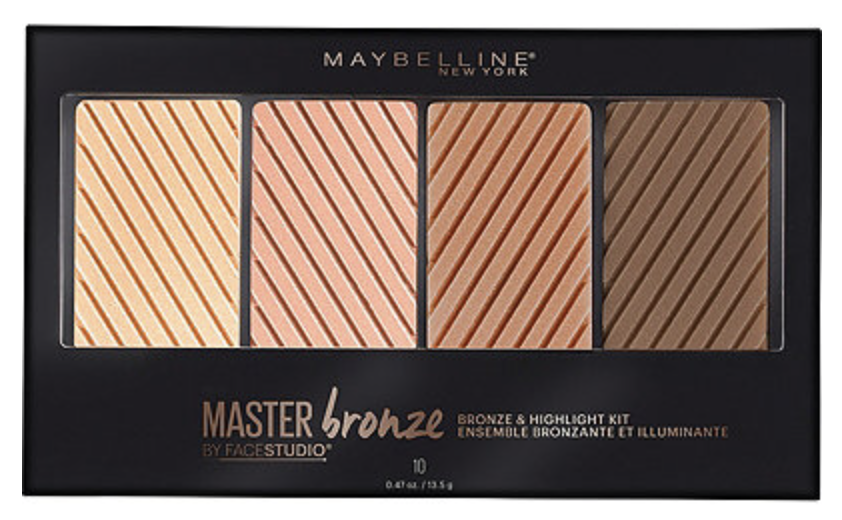 Personally, I like the colors more than I thought I would when I saw the image above. The highlighter is a light champagne that isn't too gold for my fair skin. The first bronzer shade has an ever-so-slight pinkish hue that mimics how my skin looks in the sun. And the darkest shade on the right is just cool enough that I can use it for contour. The only shade I don't see myself using is the 3rd shade from the left. As you can see in the pictures below, it is a matte shade with a small gold micro-glitter. The glitter doesn't really translate to your face, but the color is also very orange on me. But hey, 3 out of 4 colors in a palette isn't bad for me.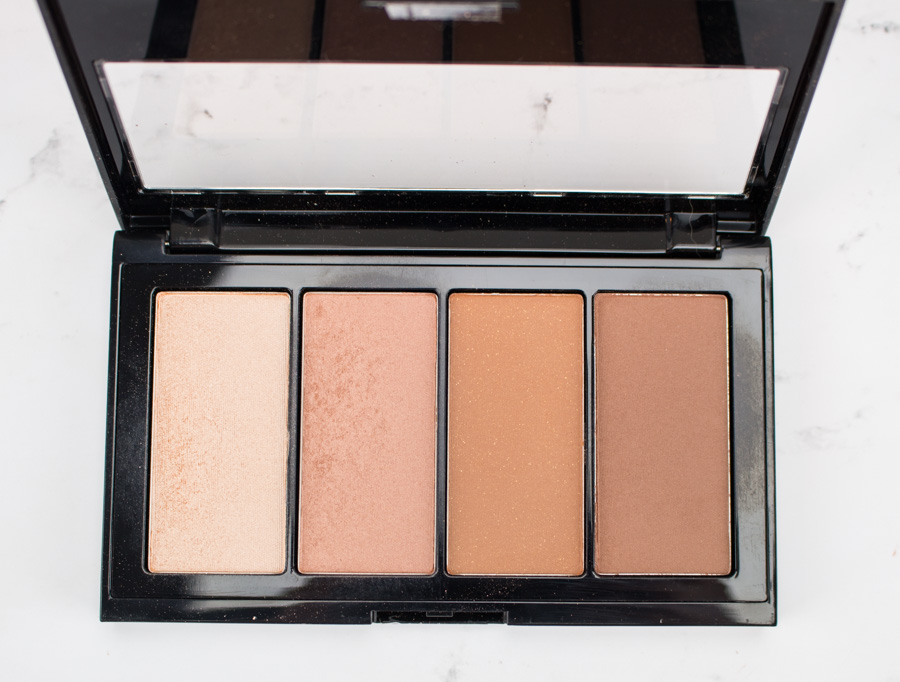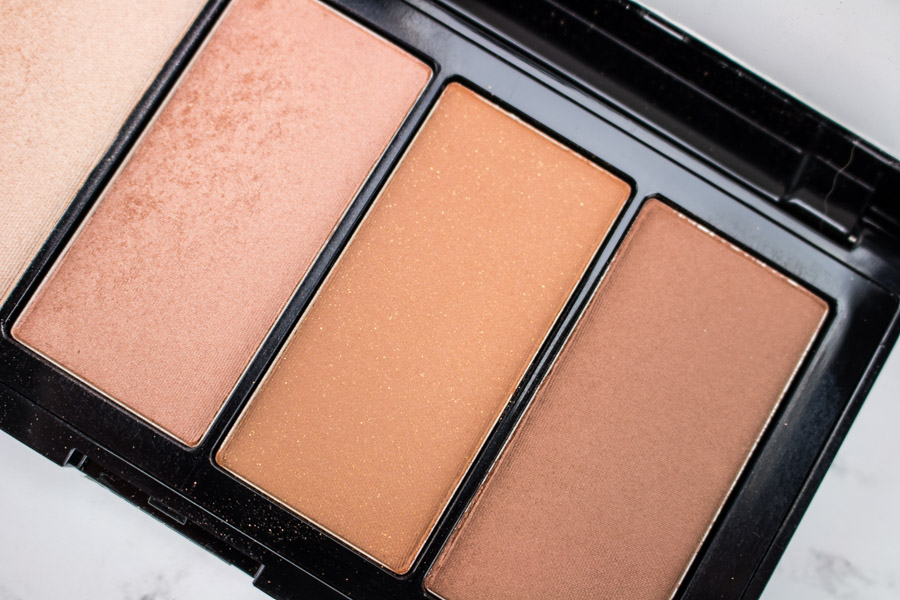 Application
Here is where I get really happy. These colors blend like a dream and aren't too pigmented. Personally, I can't stand super pigmented bronzers because I just have to be so careful. These build slowly and without any patchiness. The highlighter is natural, but can be built up to really stand out. I can see this color really looking good on a range of skin tones.
The second and third bronzer shades are both satin, but not shimmery. It just gives your skin a subtle glow that is so nice for summer. I find myself preferring a mildly glowy bronzer to a matte one in the summer months. Like I alluded to above, it's really only that third shade that isn't going to work for me. And I'm ok skipping over it. I wish they had done a true neutral matte bronzer without any glitter. But hey, maybe when they realize the palette with the diagonal patterns in it, the formula on this shade will be improved. I'm ever the optimist.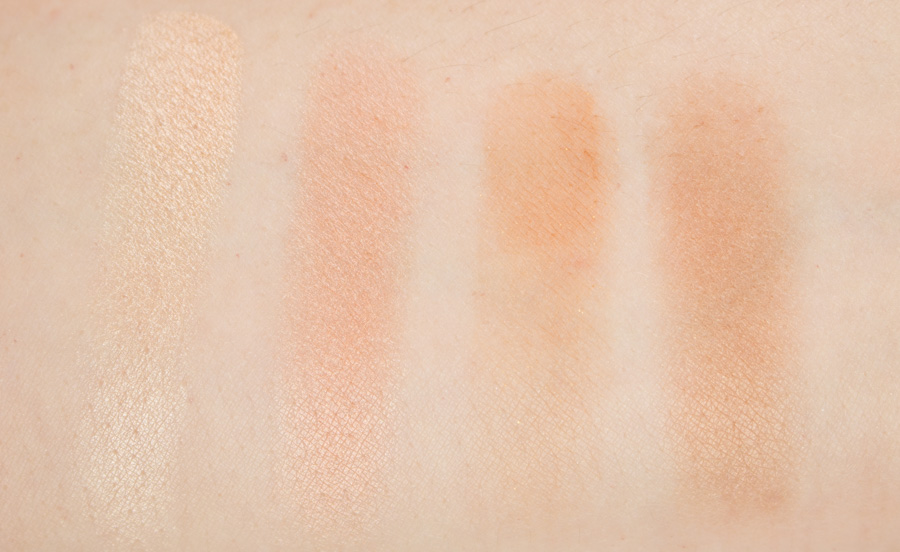 In general, I think this is a palette worth considering if you are fair to medium. I think if you have deep skin tones, only the highlighter and the last bronzer on the right might work for you. But I personally like the tones of this and think Maybelline did a great job with the formula. I much prefer these to the face palettes that Loreal has released.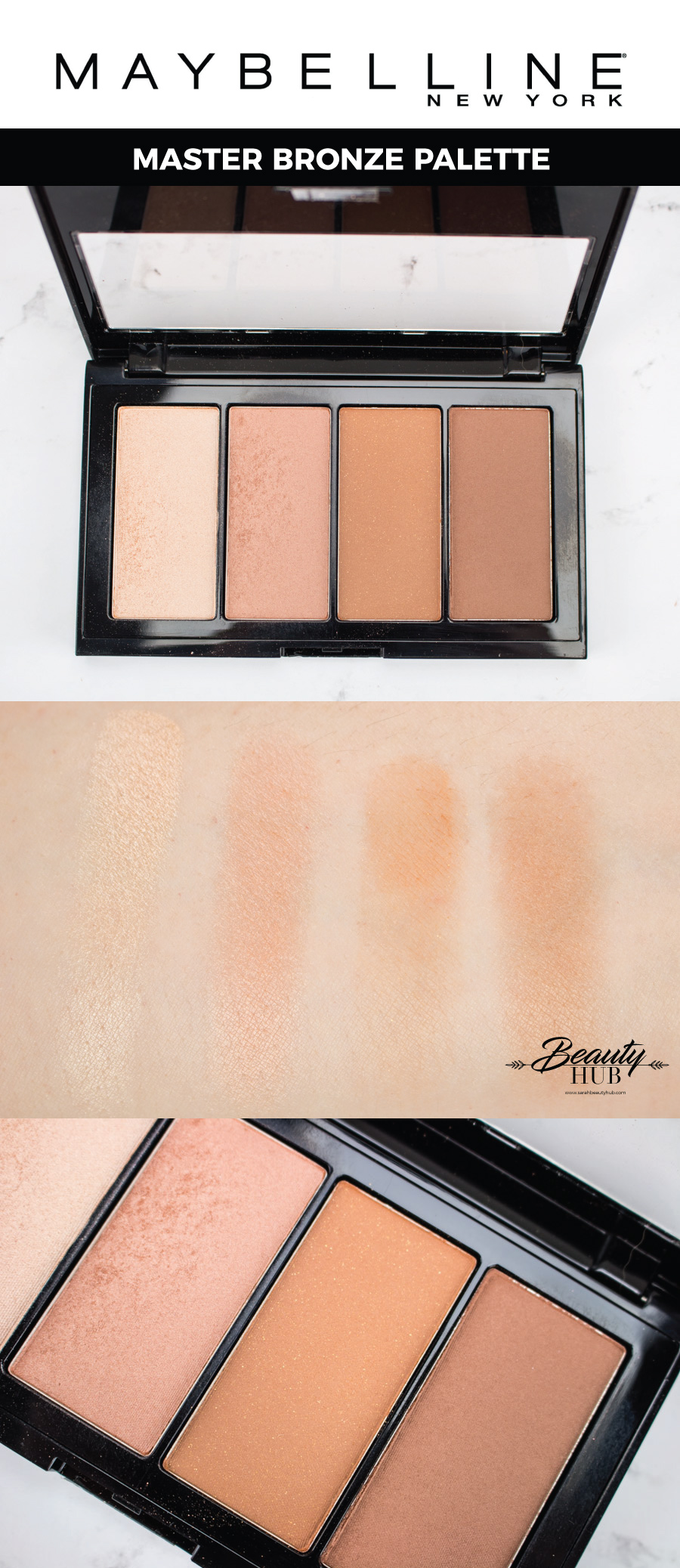 SaveSave
SaveSave
SaveSave