In keeping with every beauty brand in the world, Maybelline has launched their own long-lasting matte liquid lipsticks. The Maybelline Super Stay Matte Ink are new for summer 2017 and are starting to show up at drugstores around the country. Curious about my thoughts? Keep reading.
Overview
Price: $7.99 – $9.49
Available At: Amazon, Ulta, Target, Walgreens, Other Drugstores Soon
Colors & Swatches
I think Maybelline did a good job of selecting colors. And while there are only 10 colors, I can clearly see the essentials all mapped out. You an see all the colors available for this line in my Summer 2017 Drugstore Roundup.
I personally picked up the neutral mauve shade, Lover and the bright neon red shade Heroine. Both colors are shades I love. The shade Heroine really reminds me of the Nars Velvet Lip glide in Impossible Red. Both colors are super saturated and not patchy.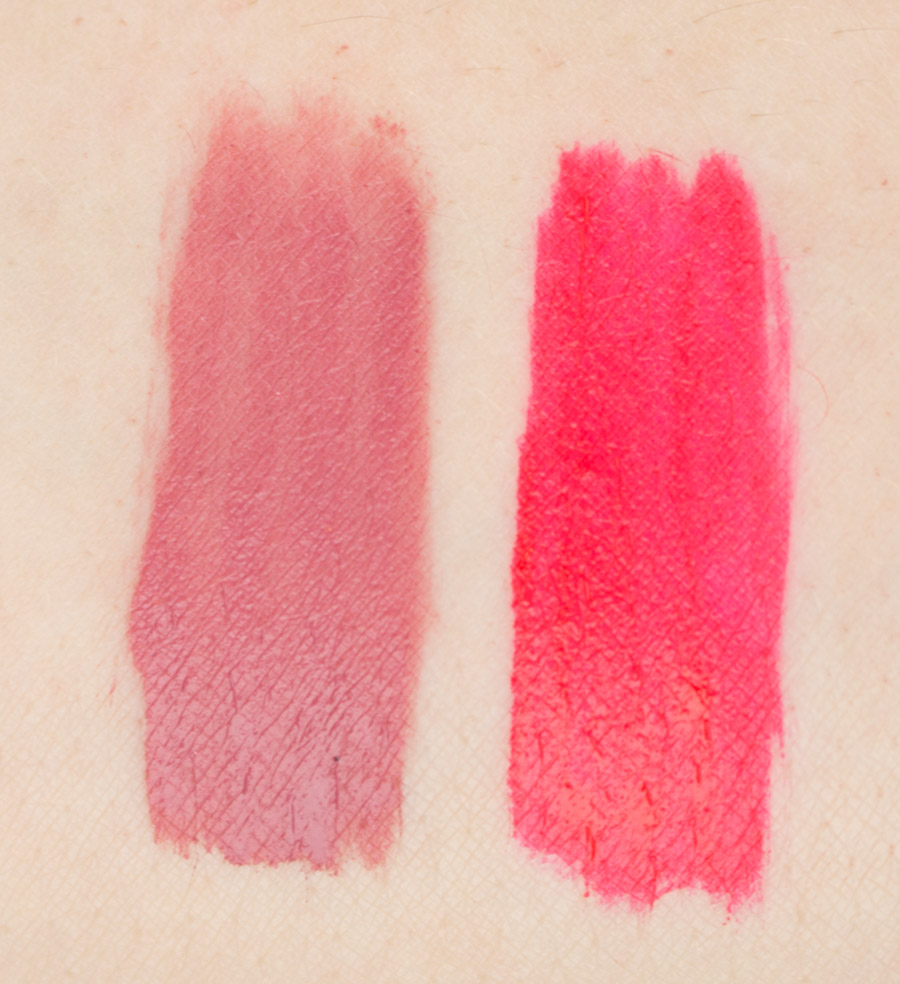 Formula & Application
I love the wand Maybelline chose for these lipsticks. I think it makes the color easy to apply and perfectly outline your lips without a liner. The scent is a light vanilla that is a little bit chemically to me. But I don't notice the scent once I've applied it.
The application is actually very easy and I didn't struggle to get full opaque color on my lips. They just take a long time to set and even when fully set, remain slightly sticky. It's not so extreme that you feel like your lips are glued together while talking. But this isn't a lightweight formula. I felt it on my lips the whole time it was on and it was a little distracting to me. It wasn't incredibly drying, but it felt thick.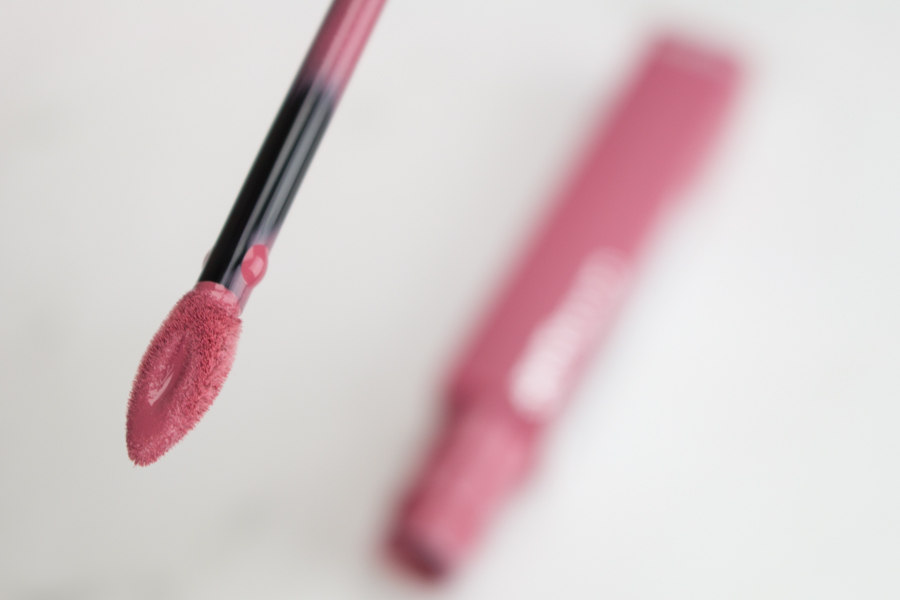 That being said, these suckers last so long. Personally, I've never found any liquid lipstick that makes it through a meal without giving me butt-hole lips. You know, when lipstick rubs off around the inside of your lips but stays on the outside. I wear liquid lipsticks for the matte look, never for the longevity. This would be the exception. I posted a picture of Instagram and this was after me eating a burger and fries from Wendy's. And it looked like I had just applied it.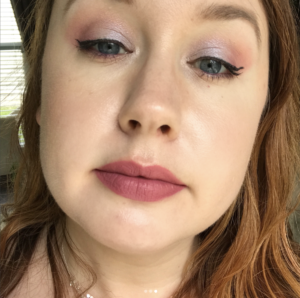 So I'm torn on the Maybelline Super Stay Matte Ink liquid lipsticks. On one hand the colors and longevity were great. On the other hand, I'm not sure those two things will overcome the heaviness and stickiness I felt while wearing. I'm guessing these are ones that I will pull out when I really need a bullet-proof lip through a meal. But not one I'm going to reach for on a regular basis.
How about you all? Have you tried these? Would you wear a slightly uncomfortable lipstick if you knew it would last?
UPDATE
Since originally writing this post, I have picked up three more of these liquid lipsticks…because I have no willpower. And because honestly, I've traveled with the two I originally purchased and was shocked at how well they lasted during a 14 hour work day. I have never trusted a liquid lipstick like I do this one to make it an entire day. I will get over the slight tackiness.
Below are all five shades that I now own and swatches. I'm really hoping Maybelline comes out with more of these.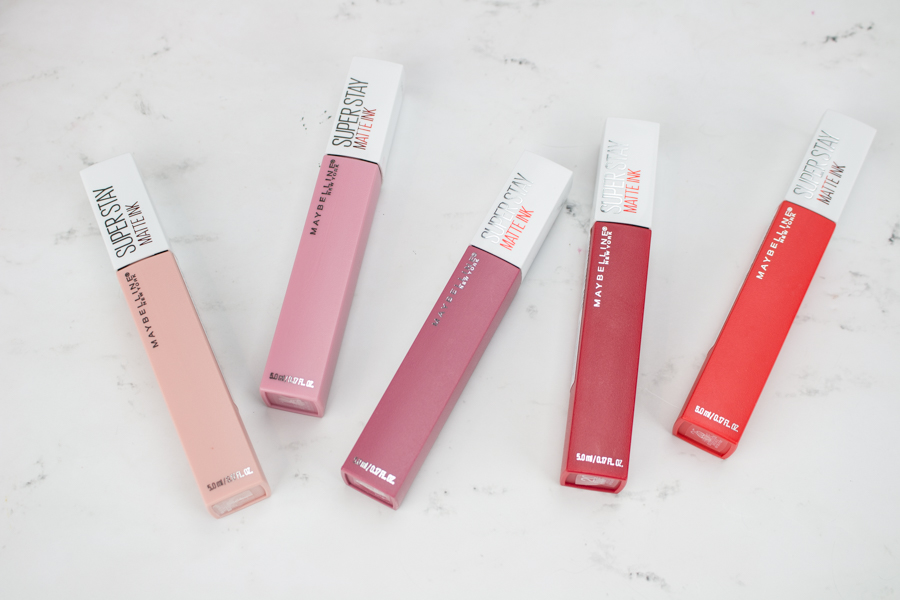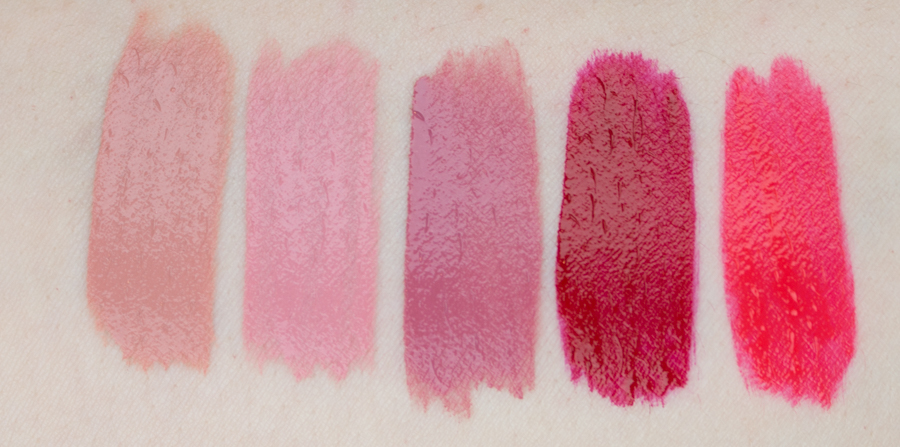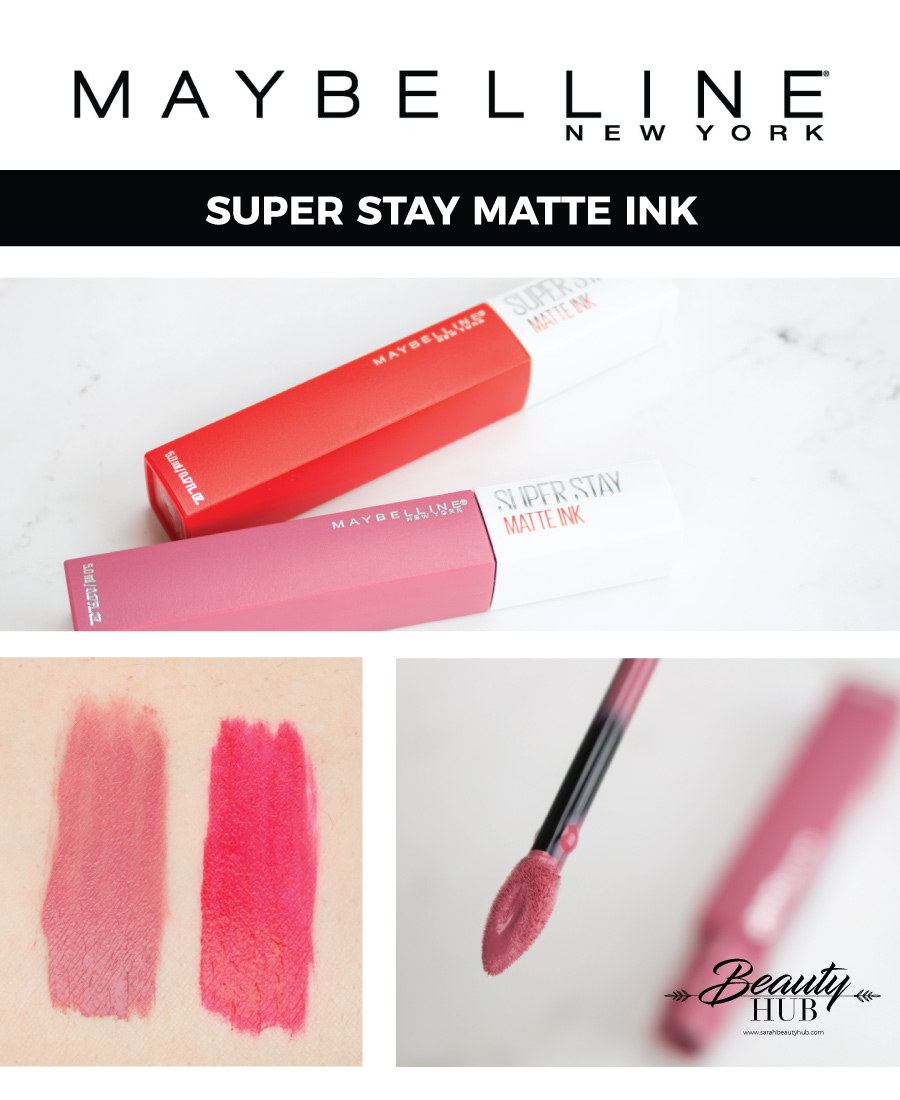 SaveSaveSaveSave
SaveSave
SaveSave